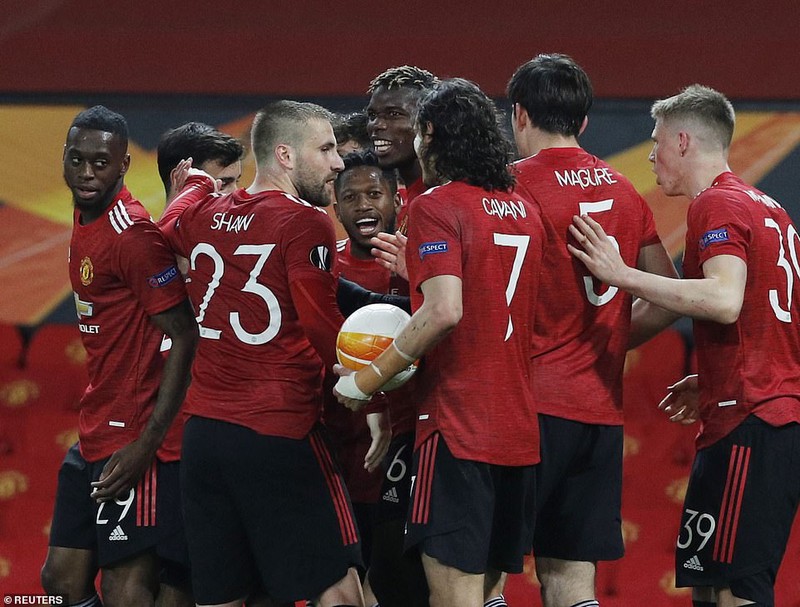 Manchester United were so determined to made a wonderful comeback as they beat As Roma 6-2 in the UEFA Europa league cup semi finals, leg 1 at the Old Trafford. What a wonderful victory made by Manchester United, the Reds open the deadlock in the early minutes of the first half with Bruno Fernandez goal but the moment doesn't last much as a penalty was awarded to As Roma which was taken by Pellegrini to allow Roma levelled up the score.

In the 33 minutes again Edin Dzeko had another goal and Roma took the lead, the first half ended in favour of As Roma and Manchester United never relent or lose hope as they were down with 1-2. Seems there was a reasonable talk that happened in the dressing room while taking the break because when they came out for the second half just 3 minutes of the second half Manchester United made an equalizing goal from Edinson Cavani. As the match went further in the 64 minutes Cavani scored another goal putting Manchester United at a lead. Pogba, Mason Greenwood and Fernandez also scored another goal to make it 6 for Manchester United.
No doubt Manchester United are 90% qualified and they already have a place in the final round with their first leg result. However, Arsenal lost to Villarreal which with just a goal but we never know what might occur in the second leg if Arsenal will be able to make any comeback. Manchester United should be expecting any winner between Arsenal and Villarreal according to my own view, but things may change, who knows because nothing is impossible in football.