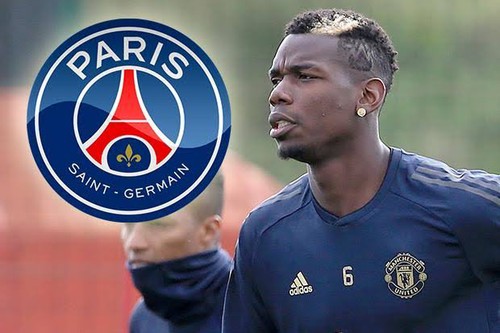 Paul Pogba who is one of the pillar of the Manchester United Midfield could be saying goodbye if no contract agreement is reached as he was in the last season of his contract. Paul Pogba contract with Manchester United is set to expires at the end of June 2022 and if he was not given a new contract or probably he refused to sign he will become a free agent. Pogba is too good not to see a team who will be interested in signing him if he became a free agent and I am so sure Manchester United will not allow such to happen as they can still get huge amounts on him.

According to reports, Paris Saint Germain who has been working tirelessly to strengthen their team as they lost the French league title to Lille who has long won the throphy, Making it Lille's forth French league title. Paris Saint Germain are deeply interested in signing Paul Pogba while his agent is said to be having a conversation with them but Manchester United has not said anything about letting him go because he still have a vital role at the club. Manchester United could be offering him a new contract soon which could keep him farther at Old Trafford.
Paris Saint Germain has made 3 successful transfer this summer as they have completed the signing of Giorginio Wijnaldum who left Liverpool on a free transfer anf signing a cool 3 years deal with him. Ashraf Hakimi was also signed from Inter Milan for a deal estimated to be around €70 Million while they have also sign Real Madrid Legend Sergio Ramos who recently partway at the Los Blancos on a free transfer. With this player sign there is a possible that the French league will be interesting and it could be in favour of Paris Saint Germain.