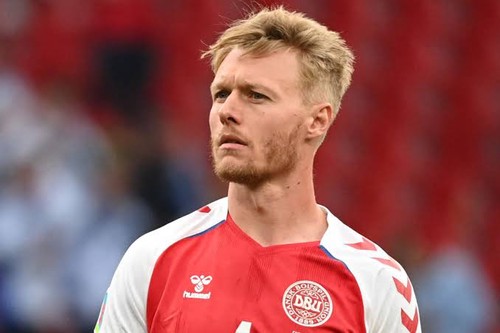 Simon Kjær is in a distinguished period in his career right now. The Danish defense has played a great season for AC Milan, which has made him hugely popular at the club And Kjær's performances on and off the track at the current European Championships have only breathed extra wind into the popularity sails.

In Denmark's most recent showdown in the round of 16 against Wales, the Danish captain once again acted cranked in the back joints, which is now being rewarded by UEFA. The association has chosen to name Simon Kjær as the best player of the round after Denmark's 4-0 victory over Wales.
The award even falls despite the fact that Simon Kjær had to leave with an injury a quarter of an hour before time. Right now, however, the expectation is that Kjær will be ready to start Denmark's quarter final against the Czech Republic on Saturday.