Good day guys, trust you're having some good moments. It's been interesting over here, as I try to engage in one or two activities just to keep fit. Of course we all witnessed what transpired in yesterday night's champions league round of 16 second leg matches between Manchester City & Madrid, and also Juventus vs Lyon. While many may not have been taken aback by the outcome of the encounter between City and the newly crowned Spanish champions, lots of reactions to the outcome of the game that was played in Turin reflected surprises.

---
City secured an interesting 2-1 over Madrid, thanks to Varane whom the gods picked as a tool to work against his side. With no Sagio Ramos in the back line, Varane appeared to be a total shadow of himself against City , and his two stupid mistakes ensured that Guardiola's side booked a spot in the quarter finals. Few years back, so many of us wouldn't have believed that Champions league giants like Madrid will be no where to be found in the quarter finals, but here we are.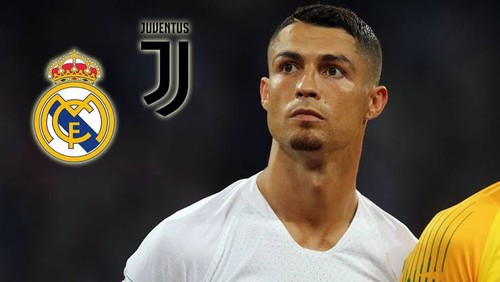 At the other end is Juventus who also won the Seria A but got knocked out by Lyon, despite Ronaldo's two goals against their visitors. This results also means that both Real Madrid and Ronaldo have been dumped out of the Champions league in the round of 16 the same night. Watching Los Blancos against a very calculative City side, you could see that Ronaldo's vacuum yet to be filled. Also, looking at Juventus team play, you can see Ronaldo missing the likes of Modric, Marcelo, kroos etc.

---
I believe they're are both missing each other and maybe they are currently being haunted by the misfortune of the non ceremonial divorce. Reading through some of the comments by some fans, many have said that Ronaldo was meant for Madrid and Madrid was meant for Ronaldo. The Old Ladies performance has dwindled in the Champions league since the Portuguese star arrived in Turin, and Madrid's has not been better either. Juventus coach after the match felt his boys gave their best in the competition, but he added that the Old ladies may have been cursed. "If there were a Champions League table we would be first or second. Instead, we are out. That's why I feel incredibly sad. It makes me understand that in this competition Juventus are cursed," Sari said.
Maybe Ronaldo and Real Madrid should never have divorced.