The Atlas Lions has been on a long break of about a year after inflicting a powerful defeat on Burundi, locking horns for 2021 Africa Cup of Nation qualifiers. They played 3 goals without reply. The team has confirmed two international friendlies matches between Senegal and Mauritania in Rabat this month.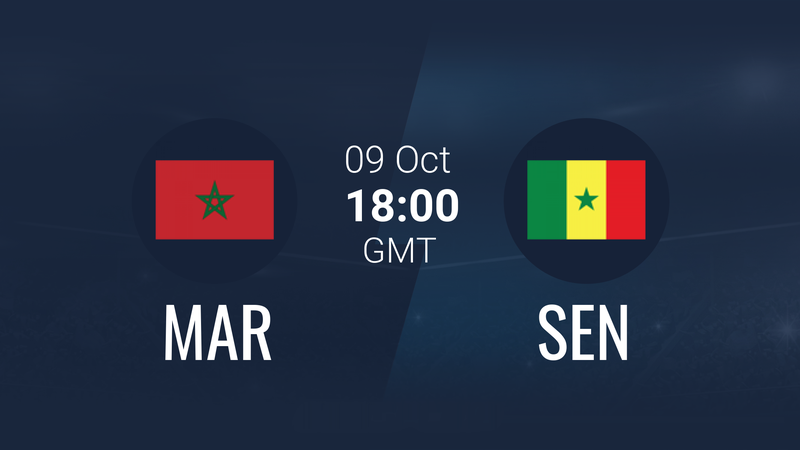 Morocco is set to host The Teranga Lion in Prince Moulay Abdellah Stadium in Rabat on Friday, 9th October 2020, by immediately 19:00 GMT. They look forward to welcoming DR Congo on Tuesday, 13th October 2020, at the same stadium.
Taking a brief look at the form statistics of the two teams, we can see that Senegal has won four matches and drawn one while Morocco, on the other hand, has won two matches, drawn two, and lost one match. This gives The Teranga Lions a little head-up than their opponent.
When it comes to head-to-head statistics of the two teams, since Nov 1998, when the two teams met each other in FIFA World Cup till their last match, which happened to be an international friendly between them, we can also see that Senegal has won seven times, lost sixteen times and drawn 6 times to Morocco.
Senegal has been performing well before their long break due to the pandemic. The AFCON Egypt 2019 has come to an end with The Teranga as runner-up in group 1, following their powerful bite on Congo and Eswatini in 2019.
Morocco has not been doing badly, too, in their past matches. Vahid Halilhodzic's players are already to confront Aliou Cissés'. It is noted that Ziyech is back to his feet and strong enough to play for The Atlas Lions despite missing The Blues Football Club through Injury. Morocco has also called up Bencharki, and he has received the call to play for his team for the friendlies this October.
Senegal has also prepared themselves for the task ahead of them before locking horns with Mauritania on Tuesday, 13th October 2020. Aliou Cissé has called up Clement Diop, who will be the goalkeeper for them in the friendlies. Although, the team will miss the Liverpool star, Sadio Mane, as he will not take part in the matches due to his health status, as he is positive for the contagion, Coronavirus.
Match Prediction
We can see that the two teams are fully prepared to combat with each other. Despite being a friendly match, they need the match to test their fate for the task ahead of them.
According to the analysis above, we think Morocco will cruise the match against Senegal as they should play 2 against 1. We predict over 2.82 odd for Morocco to win, over 1.5 for Senegal to win, and 3.32 for them to play a draw.
---
Join CoinGyan Telegram Channel to Get Free Trading Signals, Crypto Guides, and Much More