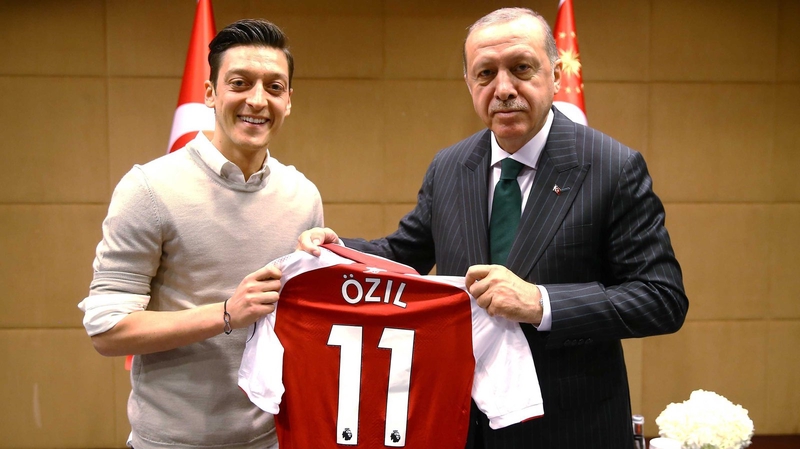 The Turkish president Recep Tayip Ergodan gave a message of support to Arsenal midfielder Mesut Ozil, who announced his retirement from international football.
"It's truly unacceptable that a young man who has given everything to the German national team and has contributed to its success is facing such a racist attitude because of his religion." Erdogan said.

"I kiss his eyes. I fully support his declaration."
At just 29, Ozil decided to finish his international career as he had recently faced a lot of criticism. In particular, Mesut and fellow national team member Ilkay Gundogan were severely criticized in Germany for posing for pictures with Erdogan before the Turkish elections.
Now Erdogan said that he called Ozil to show his support in the current situation.