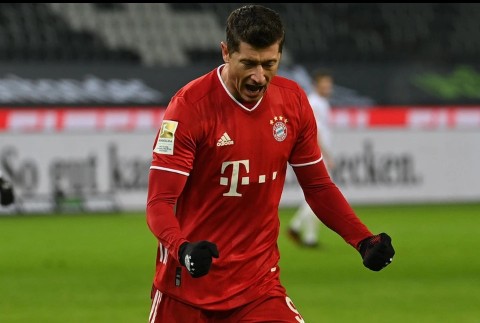 The Current World Best Player is consistently proving his worth showing the world that he deserved the Ballon 'd' or as he has increased his goal tally of the season to 23 midway into the season (18games).
Bayern Munich defeated struggling Schalke 04 right in the backyard 0-4 with Alaba, Muller and Robert Lewandowski all on the Scoresheet.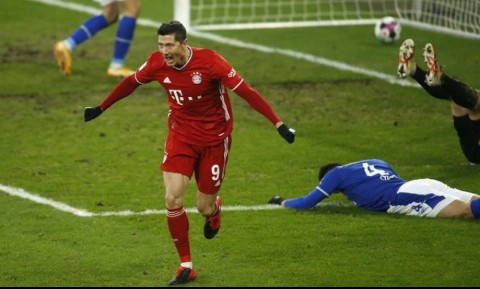 Lewandowski has been consistently scoring and breaking all possible goal records in the German BUNDESLIGA and he's done it again as his goal against Schalke makes it his 8 straight back to back away goals being the first player in the BUNDESLIGA to score 8goals at a streak away.
congratulations to the former Borussia Dortmund Talisman has FIFA recognised his record as it was posted on Fifa official handle.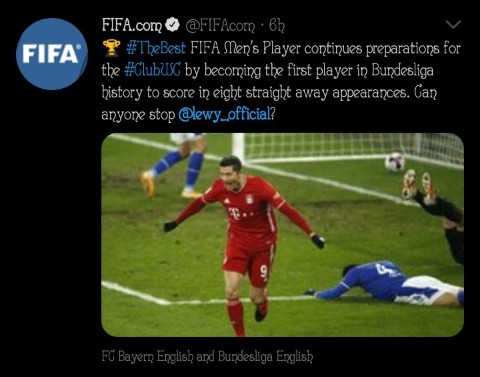 LEWANDOWSKI still has Gerd Muller's 40goals a season record to break in which if Lewandowski could have scored 23 goals midseason already then this should be the expected season for him to break this record and sey a new one.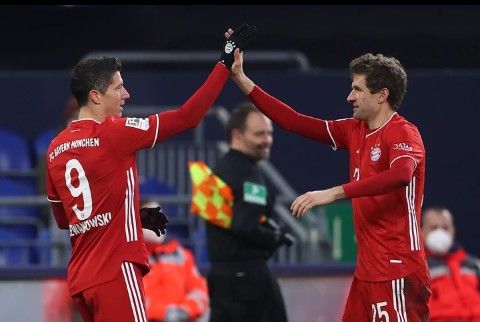 Congratulations to the current Best player and more records to break.