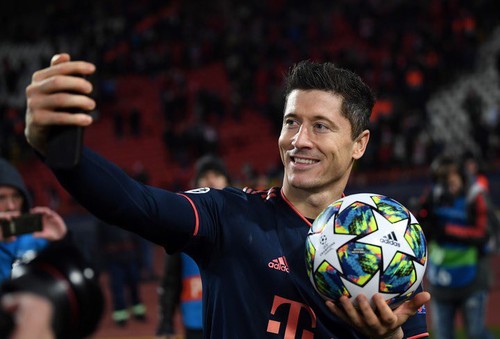 Lewandowski might not be the best player in the world but his technique and finishing cannot be barely dismissed.
Despite him being 31, he has made a name for himself at Bayern by becoming the best striker in Bundesliga.
Robert Lewandowski's scored a penalty against Union Berlin yesterday afternoon which hoisted him match the goals scoring level of Messi and Ronaldo.
He became the 3rd player to score 40+ goals in 5 consecutive seasons.
Lewandowski has been consistent for Bayern Munich since he joined winning the league for consecutive seasons, but this season is sure going to be his best. He has already netted 40 goals even when the season still has some games left, the closest season he has had was 3yrs ago when he managed to net 43 goals in the season.
Despite being 31, Lewandowski is having an average goal ratio of 1.18.
Some might argue that Lewandowski is playing on a league with no or little competition but he has also proven himself in the champions league as well. Could this season be the season he overtakes Messi and Ronaldo winning the Ballon d'Or?