Who doesn't know Samir Nasri. He is a great attacking midfielder while still dressed in Arsenal (2008-2011) and Manchester City (2011-2017), including when in his French country. Nasri often became a core player in a match.

Playing with Marseille (2004-2008), Nasri appeared 121 times and scored 11 goals. With Arsenal appearing 86 times and scoring 18 goals, Man City appeared 124 times and scored 18 goals. Loaned to Sevilla (2016-2017) appeared 23 times and two goals scored.

From The Citizens, Nasri's performance declined after he was no longer trained by Roberto Macini in the 2013/2014 season, so he was loaned out to Sevilla a year starting in August 2016. It turned out that in La Liga it was not shining, then returned to the Etihad Stadium.

While Nasri prices are decreasing, the following is a summary:
Marseille to Arsenal: £ 13 million

Arsenal to Man City: £ 25 million

Man City to Antalyaspor (Turkey): £ 3.2 million

After playing with Antalyaspor around 8 appearances until November 2017. Finally because of his appearance he was not expected, in February 2018 the Turkish club was released. Now Nasri's presence as a player without a club. Fate is not so beautiful. Nasri has fallen in the world of football.Other misfortune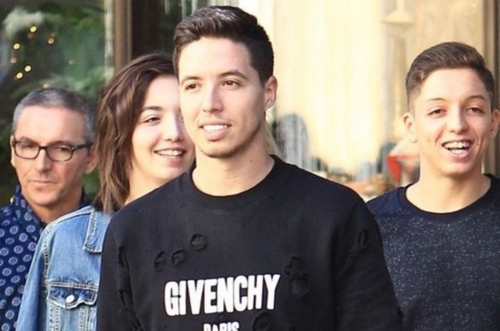 Other misfortune
It turned out that Nasri was not only a matter of getting worse performance, apparently the doping case now happened to him. Naturally, the expression "Misfortunes never come singly 'is appropriate for it.

Nasri was initially suspended for 6 months for violating antidoping rules since July 1, 2017. Nasri was charged with getting sterile water injections with micronutrient components exceeding the limit, while on vacation in Los Angeles, USA in 2016.

The World Antidoping Agency (WADA) limited infusion by 50 ml per six hours for active athletes. While Nasri at that time get a shot of 500 ml.
The Ethics Supervisor and UEFA's Discipline considered the sentence to be less severe and they appealed. Then the duration of the suspension to 12 months, so the total must undergo a suspension of 18 months. Meanwhile, UEFA said Nasri could train with any club from November 2018.
Hopefully the Algerian blood player's career will return to success in 2019.!!!