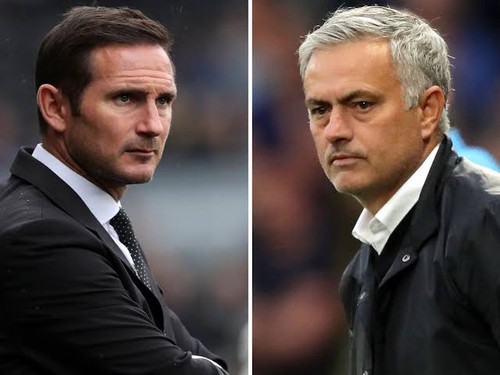 Frank Lampard last Sunday got what he never bargained for away at Manchester United in his first game of the new season. Lampard who was drafted in as a top flight manager from Derby Counter was to test his capability with his young team. A young manager with a young and relatively inexperience side was up against a better United side by experience.
...
The match of course we all know the scoreline as it ended with a 4-0 whitewashing of the London club at the end of 90 minutes. One may argue objectively that the final score of a match is the most important and does matter how much good or bad football you play. Chelsea side for the first 60 minutes of that encounter were inarguably the better side as they were unlucky with their finishing or hitting the wood work twice. They got as much goal attempt twice as Manchester United managed. Four goals in 5 attempt got to show you how clinical they were.
...
Jose Mourinho who is working as a pundit with Sky Sport bared his mind after the match. Jose questioned Lampard decision not to include his experience players against their old folks. Willian was not on the match day squad with other players like Giroud, Kante all coming in at the second half. Mourinho said if these players are lacking match fitness and could play for 30 minutes then they can as well play for 1hr. He said Mount was not visible in the game along players like Christiansen, Tammy Abraham. He concluded that as a coach, the pundit may not actually know what's going on in the team and which makes him wrong anyways.
....
When asked about his opinion on Jose criticism, Lampard emphatically said his is not much concern about what pundit says as he worked with players available and could not have gone to drag players out of the hospital to come and play for him.
On the performance of Mount, Lampard was shocked as such view and said the lad did actually impressed him.
....
There are more criticism to more Lampard way as he navigate Chelsea through this hard time and should learn to pick good advice by way of criticism as he learn to climb the rope. Chelsea will today face a much more better Liverpool side in this years UEFA Super Cup and the result might not be different from Sundays scoreline going by what Klopp has in his team.