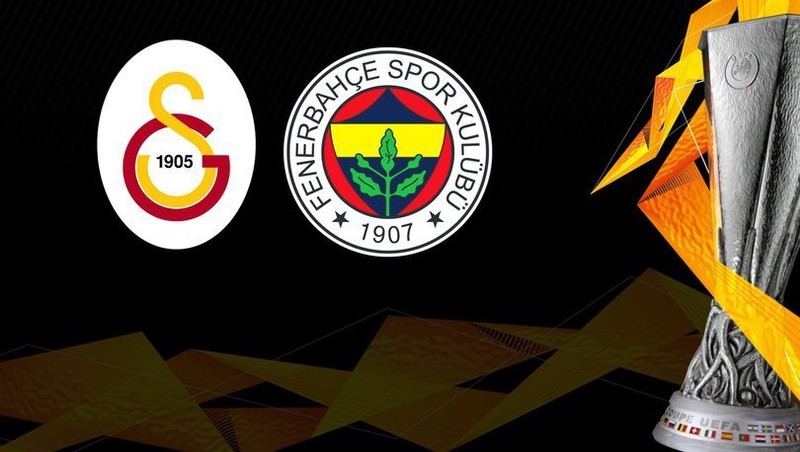 On Monday, the Europa League pairings were drawn in the round of the last 32. In the new year Galatasaray will face Benfica Lisbon, while Fenerbahce will face Zenit St. Petersburg. Galatasaray will kick off on 12 February in Portugal with Benfica (18:55 CET). Fenerbahce will also play the first leg on 14 February, initially away in Russia (18:55 CET). The second legs both take place on 21 February in Istanbul (in each case 21:00 clock CET).
Comolli sees advantages with Fener
After the draw, Fenerbahce Sport Director Damien Comolli took a look at the upcoming opponent and assessed the European Cup duel with Zenit St. Petersburg: "After their weak season last year, they have returned very strongly. They always have good players and currently have a large number of talented Brazilians in their team". Comolli also stressed that the Russian league was pausing until the meeting: "That's why we will have played considerably more matches than our opponents. This is always a problem for Russian and Ukrainian teams. So I think that Zenit's coaching staff and the players know that it's a difficult lot."
Top club from the city of the tsars
Zenit St. Petersburg has won the Russian championship four times to date. Most recently in the 2014/15 season, the club from the former tsar town is currently leading the Russian Premier League with 34 points after 17 matchdays. Zenit have also celebrated three cup triumphs and four national Supercup victories to date. The biggest successes in the club's history came in 2008, when the Russians won both the UEFA Cup and the European Supercup. The former Fenerbahce kicker Luis Neto plays for Zenit. The captain of the team is long-time FC Chelsea star Branislav Ivanovic. The 48-time Russian international Aleksandr Kokorin is currently missing (suspension). In addition to the attacker, Kokorin's fellow striker Artem Dzyuba and Sebastian Driussi and midfielder Leandro Paredes are considered Zenit stars.
Zenit coach wants Lucescu to ask for tips
Zenit's head coach Sergey Semak was not particularly pleased about the draw: "We drew a difficult lot. Even though our opponents are going through difficult times in the league, they still have very good players. Especially on the road it won't be easy for us. I'm expecting two close games. Fenerbahce was one of the clubs we didn't want to play before the draw. I'll talk to Mircea Lucescu. It's always nice to hear his voice. I'll get in touch with him and talk about Fenerbahce."
Duel of the record champions
The Turkish record champion Galatasaray meanwhile meets the Portuguese record champion Benfica Lisbon. Since it was founded on 28 February 1904, the capital city club has advanced to become Portugal's most successful club and one of the clubs with the largest number of members in the world. The Lisbon club won 36 national championships and celebrated 26 cup victories. Benfica also triumphed in the 1960/61 and 1961/62 national champions' cup seasons. In addition, Benfica won seven national supercup and league cups each. Among the top performers are defenders Ruben Dias and Alejandro Grimaldo as well as midfielders Pizzi and the two outsiders Franco Cervi and Eduardo Salvio.
Benfica managers are confident of victory
Former player Luisao, who currently belongs to the coaching staff of head coach Rui Vitoria, was confident of victory after the draw: "Even if it won't be easy, we will still move on to the next round. That's what we believe in. We'll focus our full attention on this duel." In 2015, Luisao scored a goal for the Portuguese in Benfica's 2-1 win over Galatasaray: "This night was very important for Benfica and also for me. It was one of the most significant moments in my career. I will never forget that night."
Club official Anderson Luis da Silva knew what Benfica expected in Istanbul: "We're returning to Turkey. Galatasaray, like us, comes from the Champions League. We have to prepare well for the games. It's always hard to play against Galatasaray away. But we do have the quality to win in Istanbul as well. We know what kind of atmosphere awaits us there. Even if it gets hard, Benfica always believes in their own success."