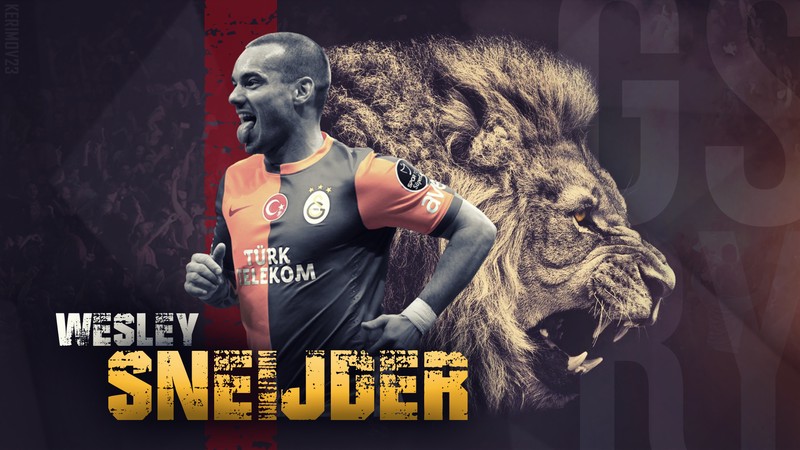 Galatasaray legend and former playmaker Wesley Sneijder talked about his time with the record champion and his unsightly departure from Istanbul.
Galatasaray's success in the 2012/13 Champions League season was for many another highlight of the yellow-red in that season on the European stage. After the successfully bridged group phase, transfers of several top stars were more than necessary for many fans in order to set new national and international standards as representatives of Turkey.

Thus the 21 times champion strengthened in the winter break with top stars like Didier Drogba and Wesley Sneijder. Both could leave lasting impressions in Turkey with their qualities. The now 34-year-old Dutchman was back in Istanbul after just over a year. Sneijder first looked back on the narrow end against Real Madrid in the Champions League five years ago: "In the Bernabeu, we lost the first leg against Real Madrid 0:3. Everyone in the team wanted to show that we could keep up with Real despite the first leg. In Turkey it was 3-1 in the meantime, and I know that coach Jose Mourinho has been trembling with fear in the last 20-25 minutes."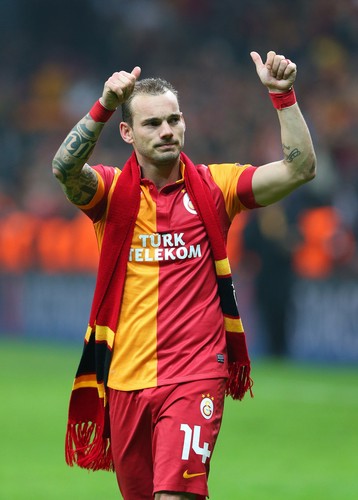 The departure of Sneijders 4.5 years later was rather unpleasant. Many fans were shocked that the winner of the Champions League was virtually deported to Nicce, France. Sneijder, too, has apparently not forgiven the Galatasaray responsible yet. "The biggest disappointment at Galatasaray was definitely my departure. I wasn't ready for it yet. I had very nice moments with this club. They even stole my number 10 jersey from me. Before my holiday I didn't know anything about it. When I came back, another player suddenly wore it. But sometimes it just happens that others decide your future and you have no choice but to follow the instructions."
The Dutchman, who is currently under contract with the Al Gharafa Sports Club, stresses that his former coach Fatih Terim has a lot in common with Jose Mourinho. He would love to work with them again. "I got on very well with both of them. Mourinho gave me great self-confidence after my departure from Real Madrid. Fatih Terim did a similar job when I came from Inter. In my opinion, both coaches are very similar, especially off the pitch. I would love to work with them in the future. Terim brought me to Galatasaray and from day one he gave me the feeling that I was a particularly valuable player".