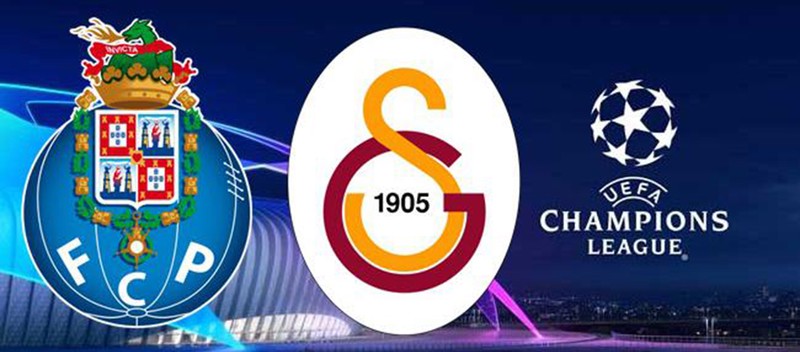 Fatih Terim: "A draw would be a good result!" Galatasaray will today be the guest of FC Porto, on Wednesday evening, to play their second UEFA Champions League group match. In the pre-match press conference coach Fatih Terim admitted that he would approve of a draw.
Today, on Wednesday evening, Galatasaray will face Portugal on Matchday 2 of the UEFA Champions League group stage. At 21:00 (CET) it is trembling and anxious against FC Porto, as the Lions are not terrifying at away games in Europe. In 136 European away games, the yellow-reds could enter only 32 victories and get 28 times a point. In the remaining 76 matches, the record champion always had the disadvantage. Coach Fatih Terim and his charges Maicon Roque and Fernando Reges stood in front of the important match against FC Porto the press and answer questions. For the two Brazilians the match at the Estadio de Dragao is a return to an old place of action. Maicon played between 2009-2016 and Fernando between 2007-2014 with the Portuguese.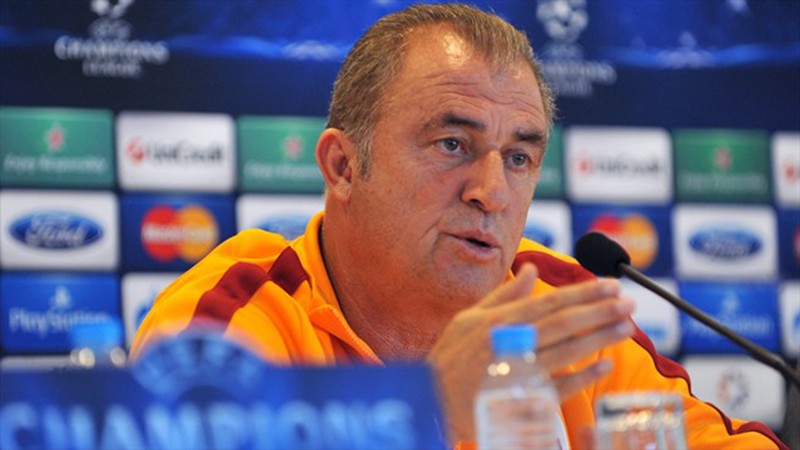 Fatih Terim, head coach of Galatasaray: "After the BB Erzurumspor match we tried to prepare ourselves for this game. We will try to act as a unit both in defense and in attack. We will play against a really tough opponent who anticipates tempo football. But one thing must be clear though. We are at a disadvantage compared to our opponents because of the UEFA Statutes. There was also a lot of discussion about our outward weakness. I just want to say that our opponents can be superior to us both playfully and statistically only if we allow it. Consequently, that means we have allowed this. That's why we have to prove something to the world tomorrow. If we do not manage to win, then an away remix is ​​a good result. And yes it is true - we are missing some important players. Emre Akbaba will be out of action, Badou Ndiaye is suspended and Eren Derdiyok will wait until shortly before the match begins. Also our opponent lacks a very important player with Aboubakar, which I personally like a lot. Nonetheless, Porto has players like Brahimi or Marega who can easily replace him."
Maicon, defender of Galatasaray: "Sure, there will be emotional moments, but our goal is a win. It will be a difficult game, but we will fight to be successful. Of course, I was happy about winning the championship for Porto, because I was part of the family too, but I want to win here with Galatasaray tomorrow. It's also natural that you do not score a goal, but it's more important in the end to go out as a winner."
Fernando, midfielder of Galatasaray: "For me, tomorrow will be emotional and very special. FC Porto are a very strong team and it will not be easy, but we want to win. We are an offensive acting team, so sometimes we leave chances behind as well. Nevertheless, we will continue our style of play tomorrow."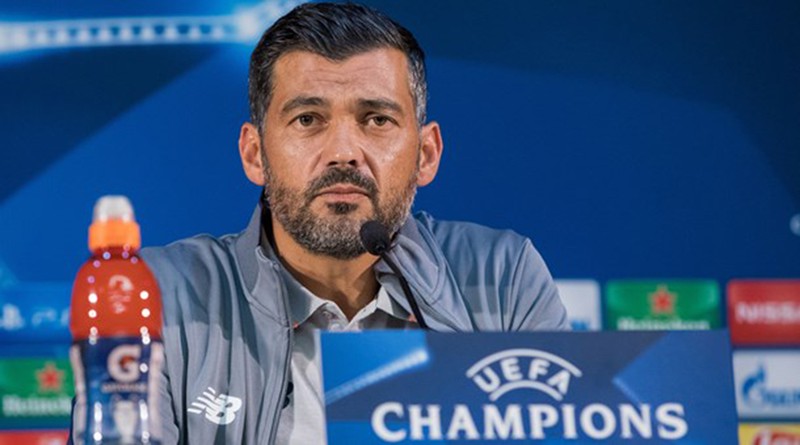 FC Porto head coach Sergio Conceicao and his team want to defeat Champions League opponents Galatasaray tonight and dedicate the win to injured striker Vincent Aboubakar with his speech: "We beat Galatasaray for Aboubakar"
While the Turks are already satisfied with one point, Portos coach Sergio Conceicao wants to win at home.The 43-year-old wants to dedicate a triumph at the Estadio do Dragao and his injured attacker Vincent Aboubakar (cruciate ligament rupture): "Galatasaray has a strong squad, which consists of good and experienced players. But also in our team are only good and important players. If Aboubakar is missing, another plays. We drove closed as a team to the hospital to visit Aboubakar. He was very happy about it. Sometimes negative situations motivate you in addition. At the hospital we said that we want to beat Galatasaray and give the victory to Aboubakar."
Conceicao concluded at the compulsory press conference prior to the meeting that Galatasaray had been well analyzed and ready for the duel of the champions: "It is very important for us to win this game. We are in a very balanced group. We know what the claim in Porto is and what responsibility we carry. We will go on the field and give everything to get three points. The dynamics that prevail in the team of the opponent are known to us. We know both the strengths and the weaknesses of Galatasaray."
Expected listings:
FC Porto: Casillas - Pereira, Felipe, Militao, Telles - Oliveira, Danilo, Herrera - Otavio, Marega, Brahimi
Galatasaray: Muslera - Mariano, Maicon, Aziz, Nagatomo - Donk, Fernando, Rodrigues, Belhanda, Feghouli - Derdiyok(?)
Referee: Michael Oliver (England)
Venue: Estadio do Dragao (Porto)
Kick off: 21:00 (CET)