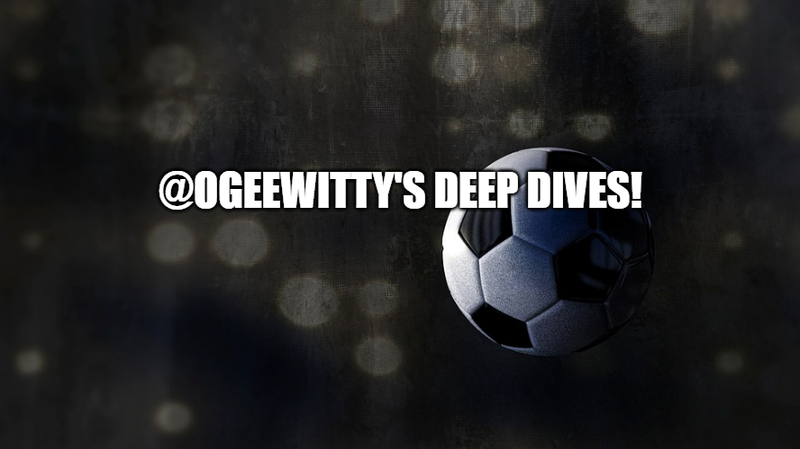 It's my tendency to reason like a neutral and in this vein, my heart goes out to Brighton and Hove Albion football club. Their only "error" seems to be their success! Talk about your own success being used as a snare against you.🙂
It's the Potter story, erm not Harry Potter, Graham Potter I mean. Maybe there is a certain relationship between the two Potters now. Harry Potter, being a movie series based also on a series of seven fantasy novels authored by British author J. K. Rowling. It's a scary movie for many, that majors on events in the life of a certain,young wizard,Harry Potter, and his friends,who were all students at Hogwarts School of Witchcraft and Wizardry. This Graham Potter's recent move away from Brighton has indeed become like a scary movie for a lot of Brighton faithfuls. You can feel the tension in the air.
Such was the success Graham Stephen Potter has had with them. The 47-year-old, began with the club in May 2019,on a four-year contract. That season he introduced a more expansive type of football and the Seagulls,as they are called, finished 15th in the league. Thus being an improvement on the previous season where they were in a relegation dog-fight managing to escape relegation by 2 points and 1 place,finishing 17th.
His next season was even more eventful,with the Seagulls finishing 9th,a position Brighton has never achieved in all their history. His team was particularly a threat to the top 6 teams,eg recording a 4 nil victory over Manchester United and earning a draw in Anfield, coming from 2 goals down.
This season he continued from where he stopped last time and has masterminded Brighton's best start to a Premier League season ever, with 13 points from the first six matches,earning them fourth place. Now that's inspite of the fact that Brighton has the lowest net spend in the EPL this summer, with a profit of approximately £59million. In sharp contrast,Chelsea is the club with the highest net spend this summer of approximately £205million.

As if that's not enough,please note that with regards wagebills of EPL teams, Brighton stands at a lowly 15th position in descending order of amount, with a total salaries of about £30.7million. Again in contrast he arrives at a Chelsea with a wagebill over five times Brighton's.

Just in case people don't know,he has done some impressive coaching before his time at Brighton,even in European competition. So he boasts of victories over erudite managers,such as Arsene Wenger,Pep Guardiola, Jose Mourinho, Rafael Benitez,Jurgen Klopp,Antonio Conte, Mauricio Pochettino,and so on.

So given the above,he will surely be missed in Brighton, with his brand of football that is possession based, building from the back and clearly intelligent positioning of his players with or without the ball.
It indeed feels like a hen robbed of her chicks. He too knew and he had to beg the fans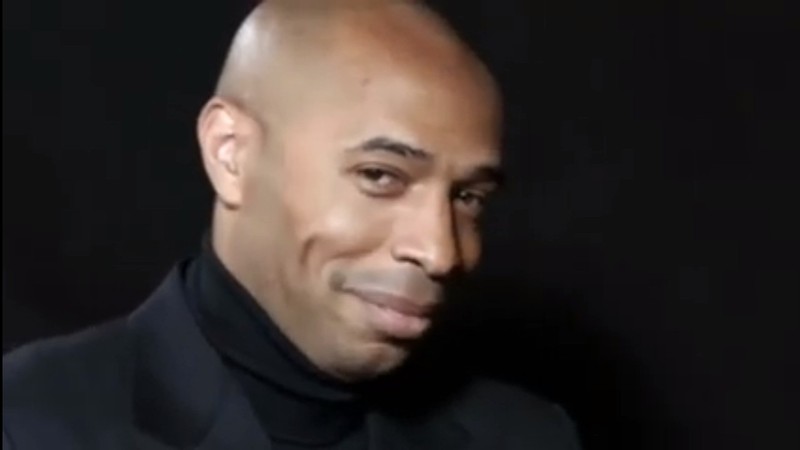 What to do now for Brighton? It's no longer news that Brighton's under-21 coach,Andrew Crofts has been saddled with an interim manager role,especially to lead them against Bournemouth last Saturday. Ofcourse all EPL matches this weekend has been postponed as a mark of honour to Royal family as per the recent death of the Queen of England. Also their assistant U21 coach, Shannon Ruth, and senior team player Adama Lallana,34, were appointed to assist Crofts.
Going forward,the club is therefore now submerged in plans to get a substantive coach before their next match on October 1st. They also have an extra £20m which was compensation paid them by Chelsea to get Potter.
Bruno, a former Brighton player, and coach had been predicted to land the coaching job at Brighton.
Chelsea officially unveiled Potter as their new manager on a whopping five-year contract last night after paying the Seagulls
Fresher reports by The Sun claims that Brighton has four men in mind to replace Graham Potter.
The first is Steve Cooper, the current coach of Nottingham Forest. He got them promoted into the EPL this season. The 42-year-old has also worked as England's Under-17 coach and has led them to the World Cup. After that he took charge of Swansea City, in the Championship, for two years,where he took them to the play-offs. He left there for Forest,who he took from the bottom of the Championship and got them into the EPL. He's still having to cope with the huge number of transfers Forest has made this summer(over 19 now) so the cub is sat at second from the bottom.
The second is Kjetil Knutsen, 53,who has been in charge of Norwegian side Bodo/Glimt for four years.
He has won the Norwegian league twice and led his team to convincing wins over both Jose Mourinho's AS Roma and Scottish Champions,Celtic, in last season's Europa Conference League.
The last two are from the EFL. They are,current Swansea manager Russell Martin and Luton Town's boss, Nathan Jones.
ENTER HENRY
So I am wondering why not give it to a Thierry Henry? The options above are not a Zidane or a Pochettino!
You would want a person who truly knows the English game at the highest level, just like Crystal Palace did, appointing Patrick Vieira. Henry was the captain of Arsenal and all-time record goal scorer, with 228 goals. A proper legend there and a legend of the EPL in general. He also offers the kind of progressive football Brighton now loves.
Upon quitting professional playing in 2014,he has been quietly growing his CV. His first port of call was back to base, a return to Arsenal, where he was employed as a youth team coach in 2015/16. From there it was a bigger job, the Belgium national team came calling and he joined them as a backroom staff under the coach, Roberto Martinez. He was critical to Belgium at the 2018 World Cup, with his unique insights to the players privately, especially the strikers, helping Belgium finish third,beating England.
Few months later his first senior head coaching role came calling.It was another "back to base"– Monaco came for him(a club he excelled in as a player,from whence he came to Arsenal). Howbeit, Monaco was a club in turmoil then due to troubled leadership at the helm,not in sync with the coach. It was a risky job which he took mid-season and which didn't pay off. With injuries to players also part of the problem,you could see his intent on the pitch to play progressive free flowing football, but it wasn't to be,he was relieved of his duties in a little over 3 months of working there. Needless to say, about 3 other sound coaches were employed and sacked after him in quick succession.
Then opportunity in the US opened up with CF Montréal,the very next season,November 2019. He grabbed it,eventhough it wasn't the juiciest of MLS jobs. It was a team that lacked both energy and optimism for much of the last decade. The team missed the playoffs in the previous season,then sold their best player,Ignacio Piatti,in the off-season, just before Henrry came on-board as coach. His time here was a successful one given the circumstances. After only two matches the corona-virus restrictions kicked in,which became even more of a challenge for Montreal as they were among one of only three teams who by corona-virus regulations had to abandon their home-ground in Canada and move to New Jersey in the US. This also meant that his entire team spent several whole months living in hotels and prosecuting matches from there That is been shorn of the comfort of their homes,friends and families. Majority of clubs didn't go through this ordeal. However, Henry guided them to the MLS Cup playoffs they missed last time, as well as the quarterfinals of the Concacaf Champions League.
Today he is back in Belgium, employed again as one of their coaching staff. That's the second ranked team in the world, they won't be making a senseless employment, especially at a time the World Cup is around the corner. Roberto Martinez obviously has not recovered from Henry's impact last time and he took him in again.
"AMATEURS CALL IT GENIUS. MASTERS CALL IT PRACTICE"
Now that heading is Thierry Henry's Twitter biography. It shows his quest for perfection in everything he does not just sport. He believes strongly in practice unto perfection.
Now back to Montreal in only one season and with a club that isn't amongst MLS big spenders,he clearly altered the way the club plays. They passed the ball like the Arsenals or Barcas, building from the back forward. Infact former United States national team coach Bruce Arena, who was coaching the Revs at this time lauded Henry's team then, "they build out of pressure,and they've been pretty consistent.."
However,Henry went ahead and surprised observers with his tactical flexibility. He showed that he is not just about moulding a team to his philosophy,but also moulded his philosophy to the team he has.
So we had times where Montreal played with a back five(something Brighton are used to), instead of his usual back four. Or there were times where Henry's background led him to coach his team to dominate the ball as usual , and there were times he realised that, with the players he had,that wasn't possible.
So unleash Thierry Henry on the EPL, if you are not signing a Zinedine Zidane.
Cheers