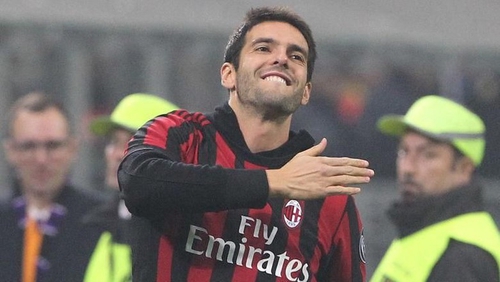 Ballon d'or was long controlled by Cristiano Ronaldo and Lionel Messi in turn. This year their dominance will be disconnected. Who would have them?

Is Luka Modric and Kylian highlights Mbappe Kaka. The two names being the two players with the best performance in the World Cup 2018.
Modric Croatia into the final and was voted as the best player in the tournament. Whereas Mbappe is capable of being one of France's main actors to reach for 2018 World Cup trophy,
Not only on the World Cup course, Modric and Mbappe also look good alongside Real Madrid or Paris Saint Germain all last season.
Must be a Real midfield lives up to being able to achieve the Champions League trophy. Whereas Mbappe look good with 21 goals in his first season alongside PSG which also ended with three trophies i.e. Ligue 1, Coupe de France and Coupe de la Ligue.
Kaka who was the last player before the Ballon d'Or-winning domination of Cristiano Ronaldo and Lionel Messi in 2007, believes that Modric and got huge potential Mbappe became the world's best players.
"Players who can make things happen is Modric. He's got some special results, starting from the third Champions League title and reached the final of the World Cup. He is a player who can dominate a game, "he said told the Gazzetta dello Sport.
"Other players (who could grab the Ballon d'Or) is Mbappe. This is a very strong player and his career is still long. This means that he can dominate the game in the next few years, "added Kaka.