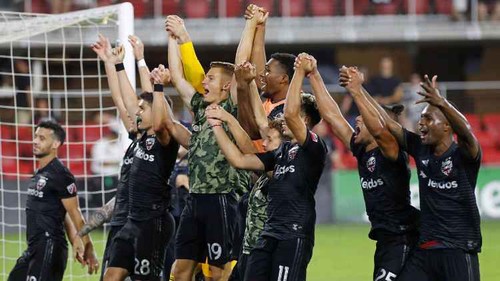 It's bare a weekly since ex-England International and D.C.United import Wayne Rooney put pen to paper with English Championship club side Derby County in a player-coach capacity come Winter Transfer Window(January) and while Rooney's singing by Derby has been seen by some as the best ever signing in the championship, some others feel Rooney's iconic status with the D.C club may have been hampered with his impending departure with 2-&-½ years left on his contract with D.C.United. Nevertheless, matters on the pitch saw D.C.United recorded a hard-fought win over fierce rival LA Galaxy and with Wayne Rooney not even on the bench(due to respiratory infection), safe to say DCU are well equipped for life after Rooney.
Clashes between these 2 have always been 1 to behold, the last 2 league clashes between them had both ended in a 2 all draw and a goalless draw respectively. Both teams were struggling for form and while LAG was coming from a back-to-back league defeats and had recorded just 2 league win in their last 5, DCU had also not enjoyed favourable results, they were winless in their last 3 league matches and recorded just 1 win in last 5 league matches.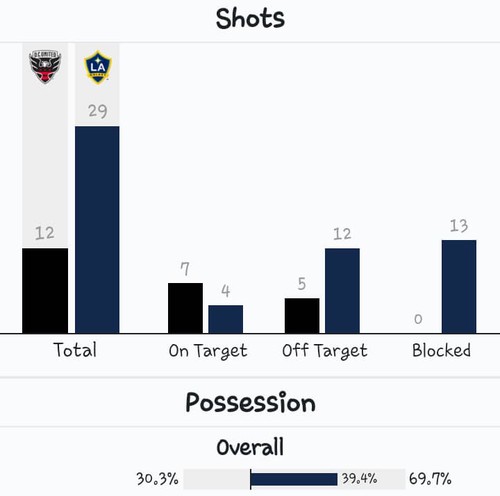 With no Rooney in their matchday squad, DCU hoped for a result against an Ibrahimovic-led LAG and the put up a combative performance to earn a hard-fought victory. They(DCU) edged into the lead just past midway through 1st-half, a swift counter-attack was finished off brilliantly by midfielder Paul Arriola(28') but a 2nd-half goal by Fabio Alvarez brought LAG to level terms. LAG enjoyed plenty of the ball possession and had 29 total shots as shown in stats but had most of their shots been block by DCU players who were throwing bodies on the line. With about a quarter of an hour left to be played, DCU found their winning goal when Lucas Rodriguez fired home in the 73rd minute and condemned LAG to her 4th straight defeats on the road.
D.C.United holding on tight to a playoff spot in 3rd position in the Eastern Conference standings with 39 points after 26 games played, while LA Galaxy is living dangerously in 5th position on the Western Conference standings with 37 points from 24 games played.
Carlos Vella Still On Top Of His Game For LAFC: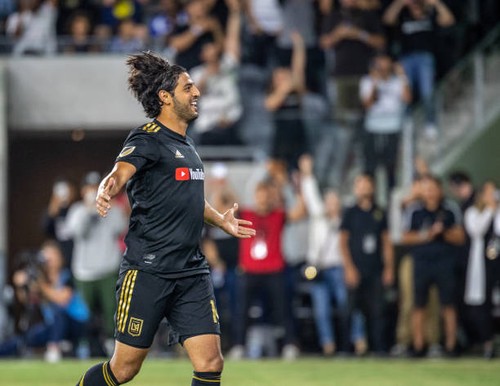 While LAG is struggling with form and results, city rival LAFC is cruising and comfortably on top of the Western Conference standings with a whopping 16 points between them and the nearest rival Seattle Sounders FC.
On Sunday night, Carlos Vela scored a goal and assisted 2 as his side ran over New York Red Bulls 4-2 in an entertaining 6 goals thriller. The goals started raining down in the 23rd minute when Jordan Harvey nodded home a Vela cross and 2 minutes later Latif Blessing made it 2 nil in favour of the home side LAFC. However, with all the attacking quality possessed by LAFC, their defence couldn't match it and for the often time, they let the team down by conceding 2 1st-half late goals, Cristian Casseres Jr.(42') and Brian White(45') levelled for the visitors.
Thank goodness LAFC have Vela in their ranks and he is firing on all cylinders, the Mexican converted a 61st-minute spot-kick, his 23rd goal of the season(still the league-leading scorer) and then lofted a free-kick for Eddie Segura to nod in 11 minutes later, 4-2 it ended at the Banc of California, Los Angeles.
Stats reveal that LAFC now boosts of the best record in the league with 17 wins, 3 losses and 4 draws(including an unbeaten home record of 10 wins and a draw), with +40 goal difference, having scored 65 goals and conceded 25, seems the playoffs is all set and guaranteed.
Thank you all for your time.