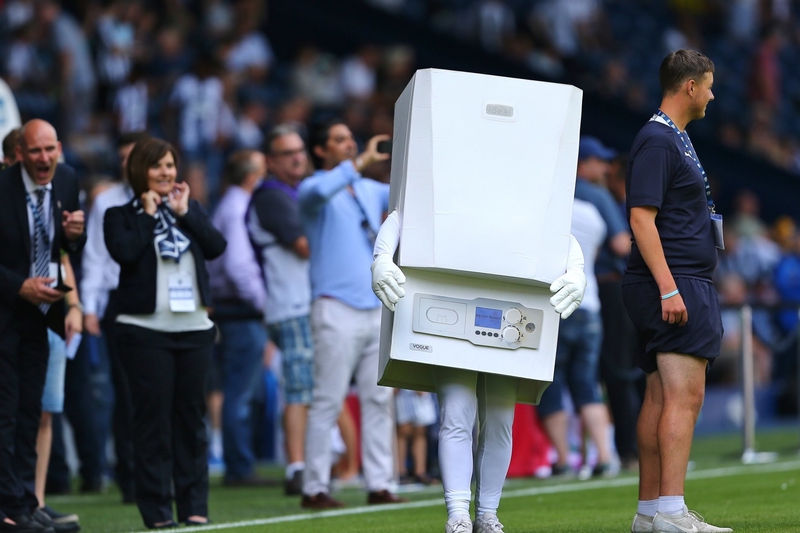 Last afternoon West Bromwich played their first Championship game in eight years, having finished bottom of the Premier League last season. It's not uncommon for relegated teams to struggle in a lower tier, just ask Sunderland, so it came as no big surprise that West Bromwich lost their opening game at home to Bolton Wanderers. What did surprise the fans was the team's new mascot, designed as part of the club's new two-year sponsorship deal with the manufacturer of boilers, Ideal Boilers. Well, there is not much to describe, really, as the team's new mascot is actually a boiler!
It's totally common for sports teams to have a mascot that would symbolize some sort of animated creature, but having a commercial product greeting players and fans on the pitch is a little weird, to be honest. At least it distracted attention of the fans from the team's performance, which was not good at all. So after I've seen a two-legged boiler at the Hawthorns, I decided to have a look at the weirdest football mascots. Check them out:

Sammy The Shrimp, Southend United
"Anyway, like I was sayin', shrimp is the fruit of the sea. You can barbecue it, boil it, broil it, bake it, saute it. There's uh, shrimp-kabobs, shrimp creole, shrimp gumbo. Pan fried, deep fried, stir-fried. There's pineapple shrimp, lemon shrimp, coconut shrimp, pepper shrimp, shrimp soup, shrimp stew, shrimp salad, shrimp and potatoes, shrimp burger, shrimp sandwich. That- that's about it." - Bubba Gump.
It's no wonder that Southend United, nicknamed The Shrimpers, would have a shrimp as their mascot. But Sammy The Shrimp is a distant reminder of a sea creature. It is actually a tall pink cone-headed fella with eyes and a smiling mouth. I guess regular fans visiting Roots Hall are well aware of the mascot origin. But a stranger would struggle to identify a creature behind Sammy The Shrimp and could even have some wrong fantasies.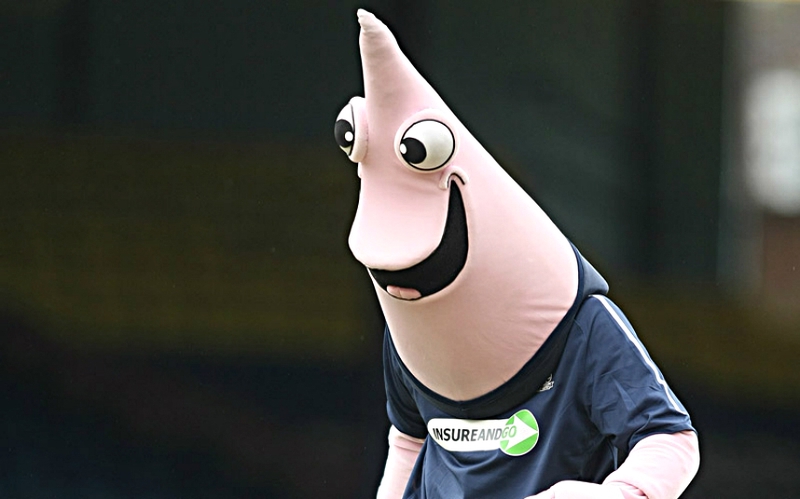 Kingsley, Partick Thistle
Once you see Kingsley, the mascot of Scottish Championship side Partick Thistle, you will never forget it. It could also haunt you in your dreams. Introduced three years ago, following a sponsorship deal with American company Kingsley Capital Management, the mascot has gone viral online and proved to be a commercial success for the club. It's basically an evil image of a sun with hellish nose holes, eyes without apples, a set of three teeth and a huge wrinkle going across the entire forehead. Painted yellow, Kingsley is clearly a memorable image under the grey Scottish sky and one of the weirdest football mascots out there.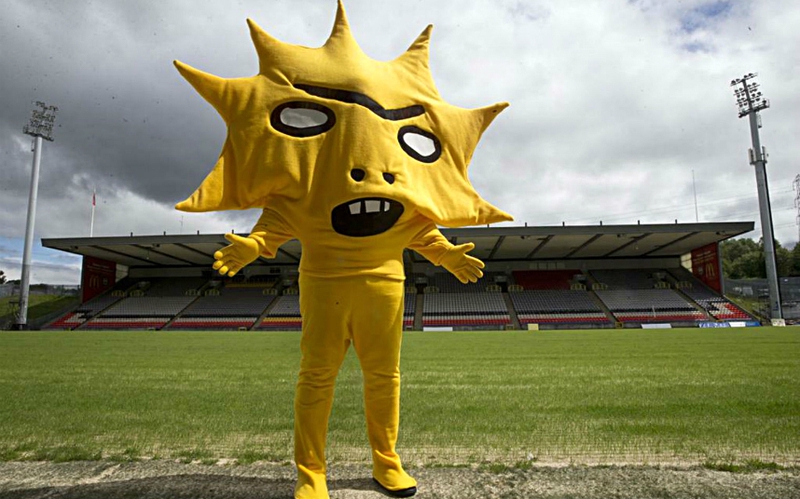 Gunnersaurus, Arsenal
Unlike Kingsley or Sammy The Shrimp, Gunnersaurus is not particularly ugly or weird. It's rather inappropriate for a top football club that Arsenal are supposed to be. What exactly is it supposed to personify? Lack of speed? Awkwardness on the transfer market or inability to accept the fact that Arsene Wenger should have left the club many years ago? Are there dinosaurs' bones found under the Emirates? Are there dinosaurs in London? As cool as dinosaurs are, it's hard to fathom what it has to do with Arsenal, particularly?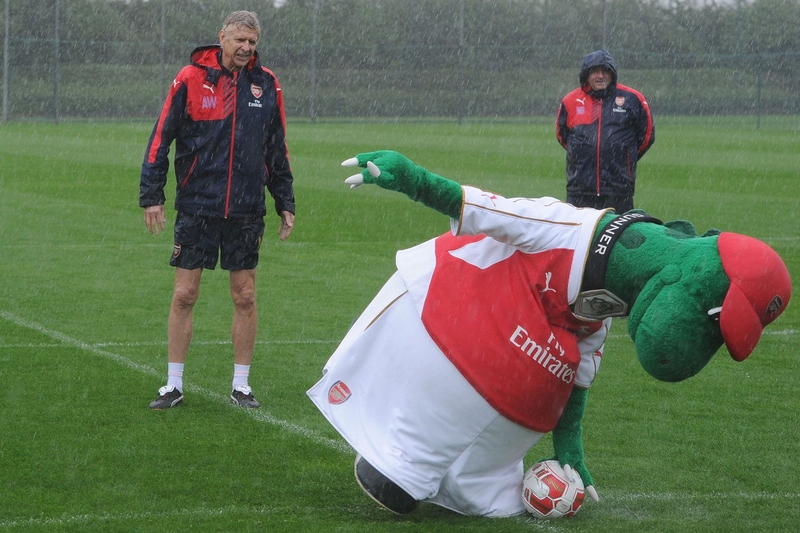 Let me know in comments if you remember any other weird, ugly or inappropriate football mascots!