At the beginning of the World Cup Didier Deschamp, manager of French team was dismissed as the poor tactician but what he showed was just sign of brilliance. His tactics were the only reason behind France consistent performance. Following were the main reasons behind France Victory:
Deschamp was criticised when he played midfielder Blaise Matuidi on the left wing but later on we saw that due to this move he could use his speed on the counter and Mbappe as a lightning quick outlet. It would have been treat foe viwwers to continue with an attacking of Mbappe, Griezmann, and Ousmane Dembele, which kicked off France's opener against Australia, but Deschamps achieved greater balance with Olivier Giroud up top. Not only did the French manager receive more defensive application from Giroud, he also saw his centre-forward hold up play and act as a decoy for his teammates.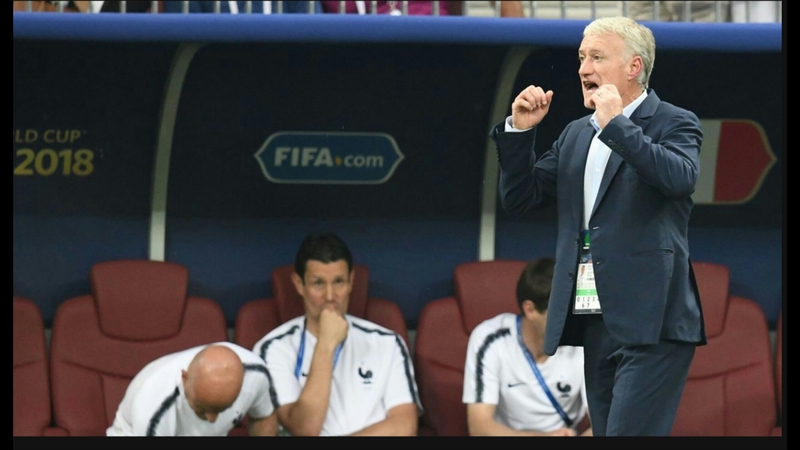 2. The aerial dominance of French Players was another key factor which won them the cup. Varane's goal against Uruguay gave Les Bleus a route of the quarter-finals, and Umtiti's towering header decided the semi-final against Belgium. In all, France scored five of its 14 goals from dead-ball situations. Even in the final, the first goal was a aerial one although it got a touch from Mandzukic.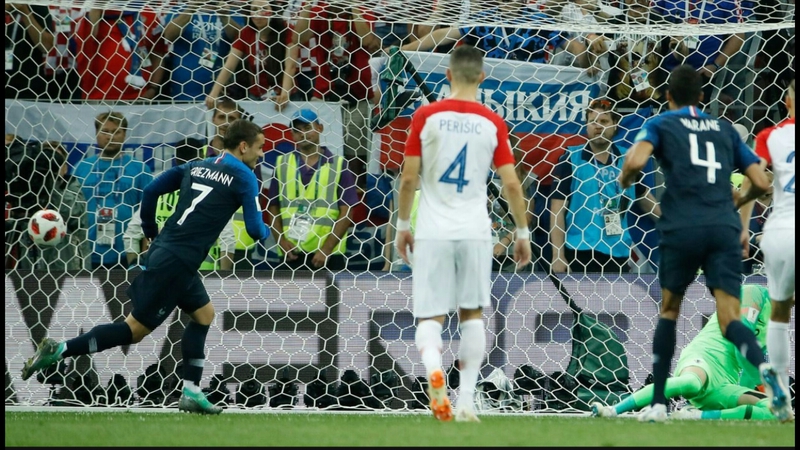 3. The Pogba- Mbappe show was another reason for France Victory. Paul Pogba was the most criticised player since he moved to Manchester United but in this World Cup, he silenced his crictics. His long balls were just amazing. It was Pogba's fantastic looping ball to Mbappe and his subsequent run that enabled the 25-year-old to score France's third goal. Pogba's pinpoint delivery completely bypassed Croatia's midfield, eliminating one of its biggest strengths with one swift and accurate stroke of the ball. He also had the presence of mind to rejoin the play and finish it off himself.
4. VAR decision's helped France to take the lead in the finals. At the time when score was tied at 1-1 there was an instance where It was determined that Ivan Perisic committed a handball on a corner kick late in the first half, but the biggest decision in the short history of VAR was not unanimously accepted. Was Perisic's arm in an unnatural decision? Regardless, the subsequent penalty gave France, which hadn't registered a shot on goal until then, a chance to retake the lead at 2-1.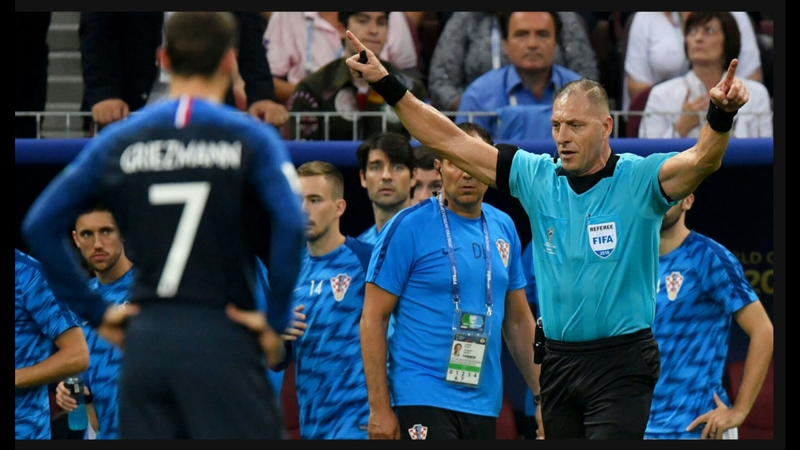 5. Croatia's poor performance in the second half helped France to lift the cup. Croatia did manage to reach final's by defeating few major contenders for the Cup but in the final's, it was just not the kind of performance which crowd expected from them. They were attacking but way far away from scoring goals while on the other hand France did convert whatever opportunity they got and hence lifted the World Cup.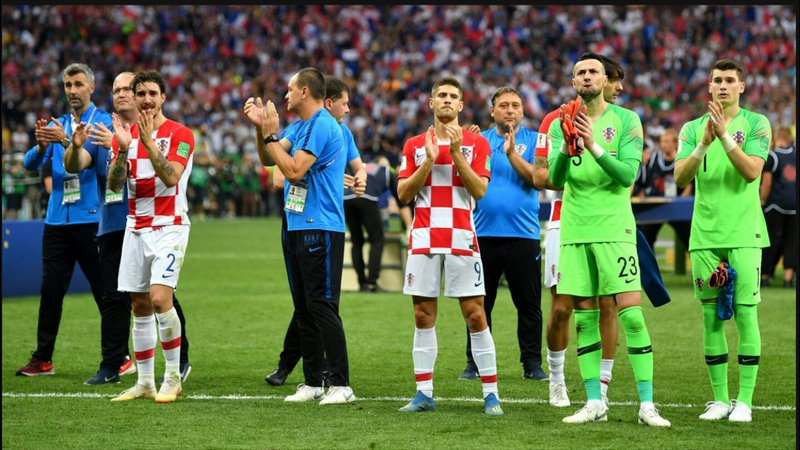 Finally I would like to Congratulate France for putting up a complete performance throughout the World Cup and entertaining us to the full extent.
Do vote if you liked the content of my post. Also don't forget to follow for getting updated with the sports tactics and news.