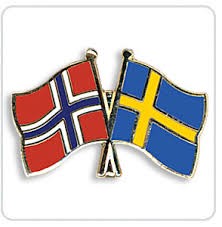 Tonight the Scandinavian clash between Sarpsborg 08 and Malmö FF takes place. The teams have never met before but if we look at some background stats we can perhaps predict the outcome of the game.
Sarpsborg 08 have up to date played 10 games in the Europa League and managed the row 6 1 3 18-10. Malmö have 16 games under their belt with the row 6 3 7 23-22 to their credit. These stats include qualifying rounds as well. If we scrutinize the stats a little bit we find that Sarpsborg 08 are undefeated in Europa League play at home. Five games have yielded four wins and 12-3 in goal difference. Included in these stats is an impressive win versus Belgian European regulars Genk last time out. Malmö FF cannot boast such statistics as they have only two wins from eight away games in the Europa League (Osijek of Croatia in 2012 and Hibernian of Scotland in 2013). But, they too come from an impressive win over Turkish giants Besiktas, albeit at home.
Even though the teams have not met each other in European play we can look at encounters between Norway and Sweden in Champions League and Europa League. Neither team have met any team from their closest Scandinavian neighbor. However, Swedish and Norwegian teams have met four times in the Europa League. Swedish team Elfsborg have met Odd and Aalesund, respectively, leaving a row of 4 1 1 2 3-8 behind. In the Champions League four Swedish teams - AIK, Helsingborg, IFK Göteborg and IFK Norrköping - have met Norwegian opposition. All 8 games have been played against Rosenborg, resulting in just two wins for the Swedish sides. And perhaps more importantly for our prediction: all games on Norwegian soil have ended in triumph for the home team.
Finally we can take the current league form in to account. Sarpsborg 08 just ended a seven game loosing streak during the weekend when they drew with Molde. It is however important to bear in mind that during this streak they beat Genk in the Europa League. So, it may be that Sarpsborg have given up on the league and are concentrating fully on the Europa League. Malmö have lost just once in Allsvenskan in the last sixteen games and are battling to reach the first three which will guarantee them a place in Europe next season as well.
My prediction is as follows:
Sarpsborg win: 60 % Draw: 15% Malmö win: 25%.
Do you agree?