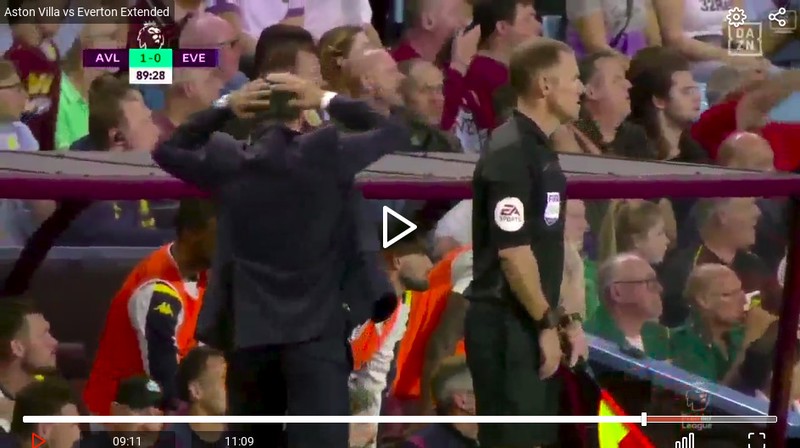 Aston Villa grabbed 3 points against Everton last night. In my opinion Everton was better side during most of the game, they controlled it, had possession, create chances but simply could not score a goal. "One of those nights" came for them last night.
Everton was better from the start, it looked like it is just matter of time when they will score. I thought goal is in the air. However other side scored first after quick free kick on own half by Jack Grealish. He passed to teammate who ran in counter attack. He noticed his team mate running behind Everton defense and passed him just on time. Wasley Moraes fired up brilliant low shot in far corner for 1:0.
Everton soon had 100% chance as D. Calwert Lewin got the ball on 5m but his poor low shot on center of goal was blocked by Everton player on goal line. I still can not believe he failed to score from that range.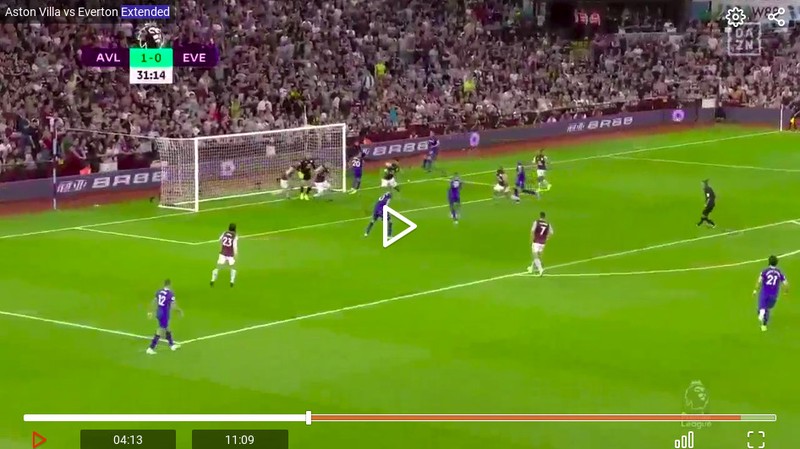 In second half coach Silva made substitute and Theo Walcott and Iwobi came in, but it did not help. First Mina made nice header which ended unlucky wide of goal near post. Soon after Iwobi had nice shot from 13-14m but ball hit post, deflected straight forward ,avoid to hit back of Villa goal keeper on the ground, and came to Aston Villa player despite he was alone surrounded by 3 Everton players. That was what I call "come to daddy". LoL. He cleared chance between Everton players petrified in disbelief.
Then in 90th minute Theo Walcott got ball all alone on 5 meters, but instead to kick it in goal he fired up shot above bar.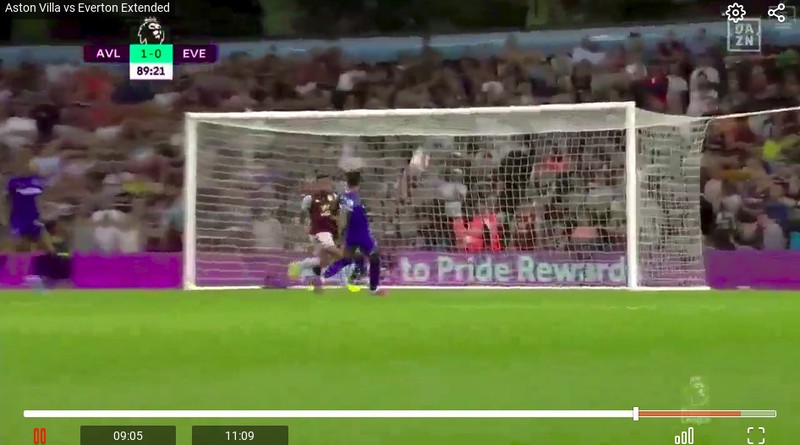 Coach Mario Silva could not do anything else than grab his head with both hands in disbelief and then to sit down on bench disappointed and totally calmed down. As cream on cake came 95th minute and second goal for Villa by Anwar El Ghazi after one more counter attack. I feel Silva could just angry lough to bad luck at this point.
That is how it looks when "one of those nights" come for you. Nights when you can't simply do anything right, when ball just don't want to come in net. For consolation game was not so bad, Everton created enough chances just was not able to score a goal. On the other hand they made bookies happy because I can't imagine how many people fell their bets on Everton last night. Everton you might get new sponsor from betting world after this missing performance.
You can see all chances here.
This article is for Happy Moan-day contest here.