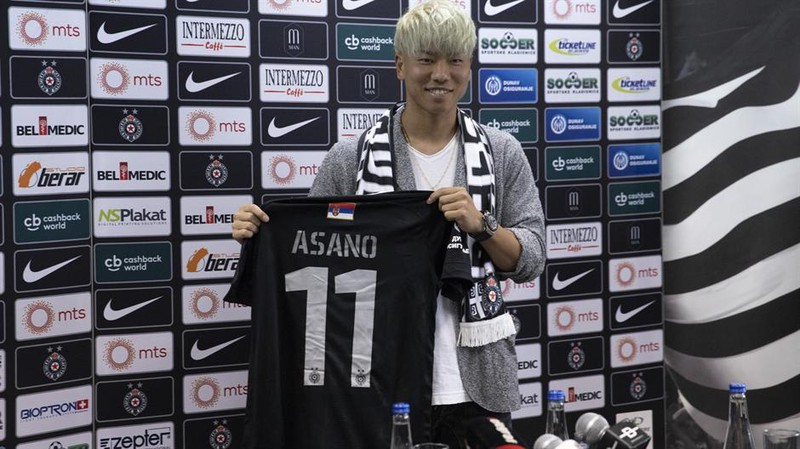 Japanese player Takuma Asano reinforced Partizan Belgrade. Coach Savo MIlosevic insisted on his signing. Announced as one of the fastest player in the world with nick name "Jaguar" impossible to mark and track on field he looked like great add on for Belgrade squad. He impressed everyone on first game against Yeni Malatyaspor. Coming from serious club from serious league he showed not only pace, but also skill in front of goal.
Partizan played AZ Almkaar yesterday. Game ended draw and Japanese qualified for "Happy moan day" contest. His first mistake cost Partizan goal. He lead attack, Partizan left wing back run in open space, but instead to pass ball to him he turn around toward middle of field straight on AZ player who easily took ball from him. To be worse he made rarely seen world class long diagonal pass deep on Partizan half, above our defender right to their dangerous winger, who made our two defenders crash into each other, pass on left where his alone teammate sent ball in the middle toward alone AZ player who scored at empty net for 0:1.
Soon after Asano had dead chance. He was all alone in the box, Natcho made great cross straight on his head, but instead to score a goal Japanese missed it! What a blunder, what an impotency in front of goal! Chance could not be bigger!
Soon after he was fouled at around 17-18m from AZ goal and Dutch player got red card because he made foul as last man in defense. That moment changed the game. Partizan took initiative and start to attack in waves.
In second half on result of 1:1 Asano had big chance. He ran into the box, but instead of pass low to Miletic who was alone he made shot saved by AZ goalkeeper and chance went away. Miletic was very angry on him at that point. Moment after came nice cross in the box, Asano was alone on second post, but he made poor header wide of goal again!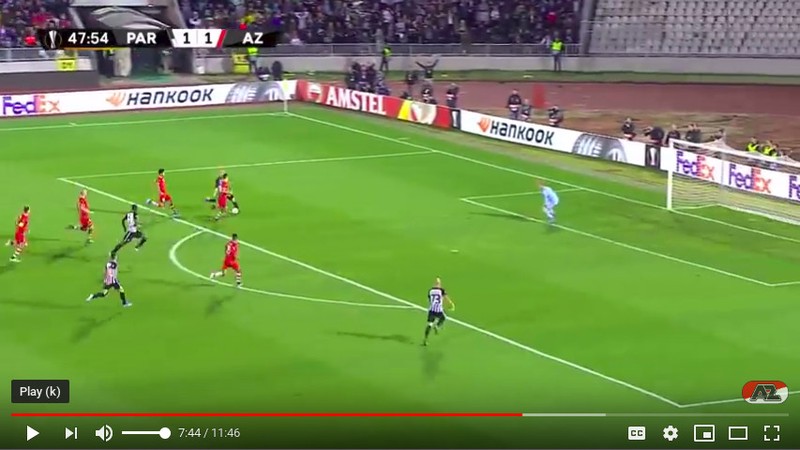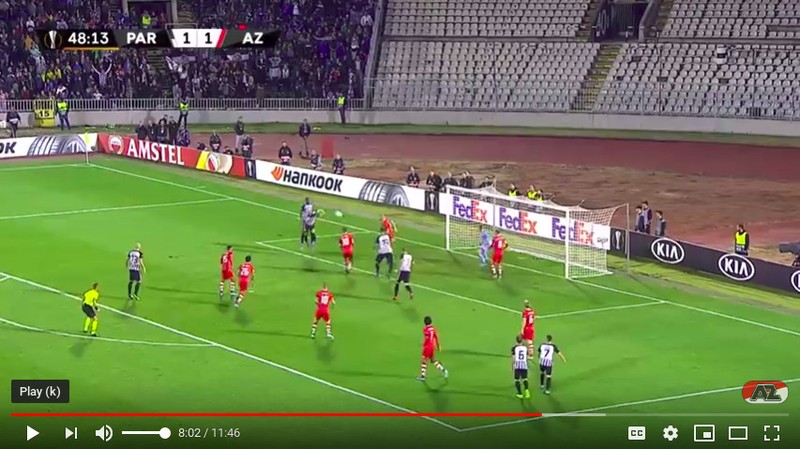 It is hard to believe what kind of chances this lad missed in this game.
For consolation I can say this. World Cup France 1998, one player from France missed dozens of one on one chances, looked like clown in some games. When Arsenal bought it journalists asked Arsene Wenger "Why did you buy him ? Who need player who missed so many chances ?" he replied "It is important to be in chances, goals will come!" Player is later Arsenal legend Thiery Henry. I can only repeat that. Important is to be in chances, goals will come!
Things that worry me more are selfishness and wrong decisions in crucial moments. Maybe he didn't see Miletic and left back in first half I don't know for sure, but he definitely need to practice a lot finishing. "Ethernal derby" is in few days and Partizan fans don't want to see this kind of missing chances in that game.
This article is written for happy moan day contest here.