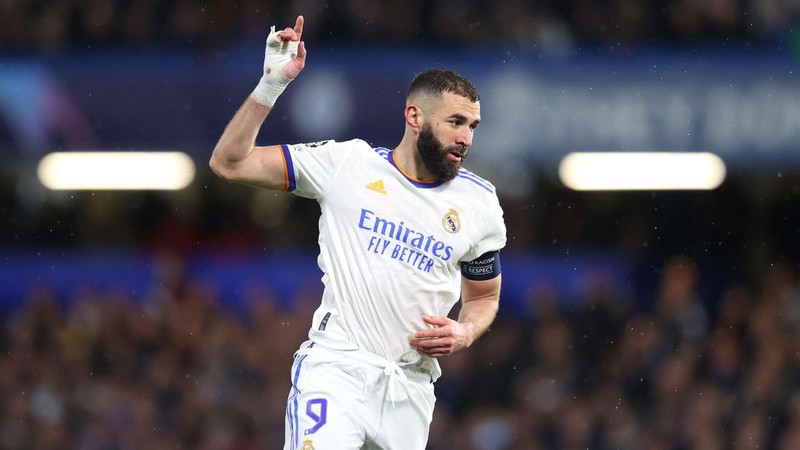 Tomorrow night is big night of European football. It's maybe the biggest, because we might be witnesses of writing of history of football. You might ask why am I saying that ? I can ask you "How many times did you see one player almost alone eliminating 3 stronger clubs from competition ?" That's what we saw in this season.
Let me remind you how Karim Benzema eliminated Chelsea, grabbed ball home from Stamford Bridge giving them 3 goals ? Chelsea is stronger team than Real Madrid these days which they showed in second leg, when Madrid hardly fought for extra time when Benzema eliminated them.
He showed world class performance in the away game against Manchester City one more club which I think is stronger than Real Madrid at the moment. He scored two goals making result 4:3 and letting Real Madrid hope for second leg. After miraculous late come back in second leg Benzema sent Guardiola's side home. It was not his best game, but he's the one who scored.
Before that one more team which is currently better than Real Madrid with Messi, Neymar and Mbappe have been also sent home after unbelievable performance of Benzema in second leg against PSG! Karim had his show against them too!
Tomorrow Liverpool and Jurgen Klopp are standing in front. Salah wants revenge for defeat of few years ago, but Benzena smiles saying "They already think they won the game". Imagine he crush one more stronger team with his wonder performance ? That would be achievement I can't remember I saw in the past and I doubt I will see in the future!
Messi and Ronaldo won all prizes in last years, but they did it by playing in the strongest clubs at that time Barcelona and Real Madrid, they never faced club better on paper than them, and Karim faced 3 such and is facing 4th tomorrow! Messi and Ronaldo never eliminated better side by their great performance, they always played for the best sides. Playing for weaker side and eliminating stronger is real achievement and heroics act!
If Karim does to Liverpool what he did to PSG, Chelsea and Manchester City that would be the biggest achievement any player ever did and writing the history of football! Don't miss the game tomorrow night! HALA MADRID!
Oh did I tell you ? Do you know song "Saturday night ?" well "It's Saturday night and Benzema can not lose!"