There is always a different feel about a midweek fixture compared to the regular weekend matches and the results of Tuesday and Wednesday are testament to that. City slipped then Liverpool lulled and while Arsenal got a win against struggling Cardiff it was hardly the kind of scoreline that one might have predicted. However, for Arsenal, the happy news is that they have crept into the top 4, a position that I'm sure all Gunners fans would take at the end of the season as Unai Emery looks to build on a see-saw first season in charge. For City, they will breathe a sigh of relief that Liverpool weren't able to fully capitalise on their dropped points but equally anything other than a win in this fixture could see them drop to 3rd in the league which is not a position that the Sheikh and his oil money would have expected at this stage in the season.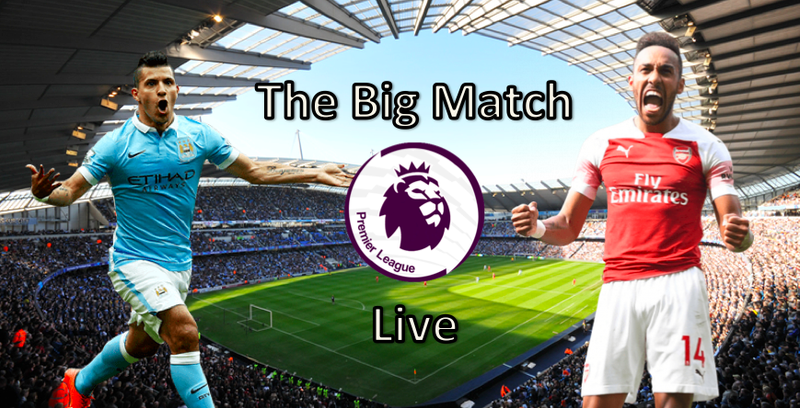 Where Arsenal have been great this season is at home and they've won 10 of their 13 games at the Emirates so far. Comparatively, they've been particularly poor away, conceding on average 2 goals a game and winning just 4 times in total. In fact, they've not won away since a trip to Bournemouth on 25th November and so a visit to the defending champions who will surely be looking to atone for their midweek calamity in the North East does not look like an ideal fixture with which to consolidate their league position. Perhaps the one ray of hope for Arsenal is the weakness that Newcastle exposed against City on Tuesday which is that the champions are struggling to kill teams off at the moment. An interesting stat for you is that if matches ended at half-time then City would be top of the league and 7 points clear of Liverpool. To juxtaposition that, if Arsenal's games finished at half-time then they would find themselves in 15th place in the league just 4 points above the relegation zone! Such stats should serve as added motivation (if any were needed) that this City side need to take their chances against an opposition that they have beaten 4 times in a row in meetings across all competitions.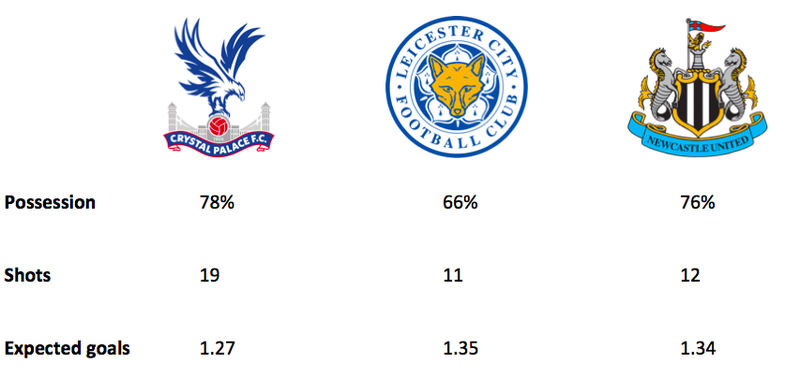 City's defeats against Newcastle and prior to that by Crystal Palace and Leicester (they lead in all 3 fixtures) suggest that the Citizens squad is not quite as focused and clinical as it was last year and with Liverpool maintaining a ferocious pace at the top of the league that short coming is being exposed. Since the turn of the year, Man City have been thumping most teams by a minimum of 3 clear goals whilst the likes of Burnley (5-0), Rotherham (7-0) and Burton (9-0) have really felt the wrath of the champions in the past few weeks. Perhaps what's been missing though is a scrappy win or even for that matter a point in a couple of those aforementioned recent defeats. The mark of a championship winning team is that they pick up points even when they are having an off day and that doesn't quite seem to be the case for City at the moment as they seek to become the first team since Manchester United 10 years ago to successfully defend their Premier League Title.
Team News
For the home side, Vincent Kompany is an injury. I'm not really sure why I've bothered to type that sentence, somebody might as well just take him out back, shoot him and cart him off to the glue factory. Kevin De Bruyne has started the last 3 matches but been substituted in each as he makes his way back from injury. How City would love to have him back to full fitness and form as they chase success on multiple fronts. In fact this month will tell us alot about the depth of City's squad as they go up against Everton in midweek and then Chelsea next weekend before an FA Cup tie, the first leg of the Champions League and the EFL Cup Final. Guardiola will need to rest and rotate if he is to deliver success at home and abroad this season.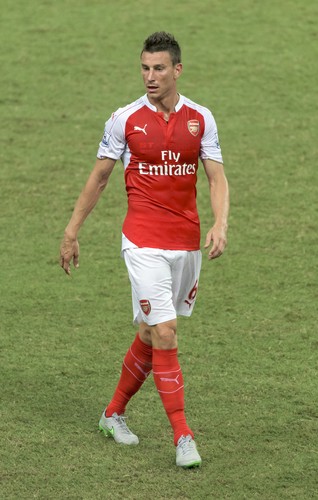 For Arsenal it seems a familiar story in regards injuries with several defenders once again absent including Sokratis and Holding. Club captain Laurent Koscielny is also not 100% fit but you would image that Emery will be keen to get him into the back starting 11. Emery had generally favoured 3 centre backs earlier in the season but their success against Chelsea when they played with just 2 and flooded the midfield has prompted a re-think in recent games. Will he be brave enough to try such a tactic against a Man City side that if they are on song could rip you apart if you play in such a manner? To be honest with the injuries he has he might have no choice!
Betting
It's difficult to back anything but a City win in this game given Arsenal's struggles away from home and their poor record against City.
However, I would also imagine we are looking at seeing some goals in this match. As noted above Arsenal have been leaky at the back all season and with City keen to redeem themselves for some poor finishing earlier in the week I can see this being a high scoring affair.
While I expect City to win, I would also back Arsenal to find the net. They have done so on their last 7 trips to the Ethiad with the current Champions also only having kept 3 clean sheets in their last 14 league fixtures. Let's also not forget that Arsenal have the best Centre Forward in the league in Aubameyang.
My bets then are as follows. If you disagree with me on Arsenal scoring then feel free to match my bet!

Free Bets
The usual offer remains. Just comment "free bet" under this post or the live blog post tomorrow and you will get a 5 SCR risk-free bet on this match - win, draw or loss (1, X, 2) markets only, maximum of 10 winners.