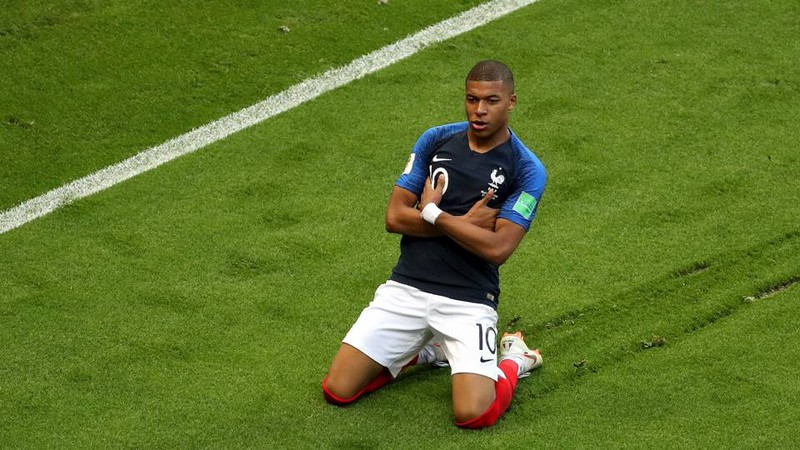 3 years ago all my friends and well-known football fans talked about what would happen to football when Messi and Cristiano Ronaldo started their inevitable football descent that did not allow them to continue being the best in the world without discussion and win Golden Balls without leaving anybody else chance. At that time they were talking about who would be the next King of world football, who would be the first to win a different Golden Ball from Messi and Cristiano Ronaldo, who would be the heir to the throne of the best footballer on the planet.

Whoever heard this question was quick to launch names like Neymar, Bale, Dybala, Hazard or Griezmann. But when I was questioned about this issue I always answered the same: "The heir to the throne of world football has not yet appeared. It is very likely that he has not even debuted yet, because he must be about 15 years old and a perfect stranger ... for the time being". I knew that Messi and Cristiano, since they are extraterrestrials and thanks to their constant physical care, would be long-lived players. I was convinced that they would maintain the superlative level to which we are badly accustomed for much longer than the average footballer usually does. In addition, I always told my friends: "When the physicist begins to take their toll and do not have the same speed, if they are only a little smart Messi will pull back and start playing as '10' creating game; while Cristiano will leave the band and centralize to play as '9', defining the plays. If they do this and they rearrange themselves within the field they will continue playing and being the best until the age they want". I think that time proved me right.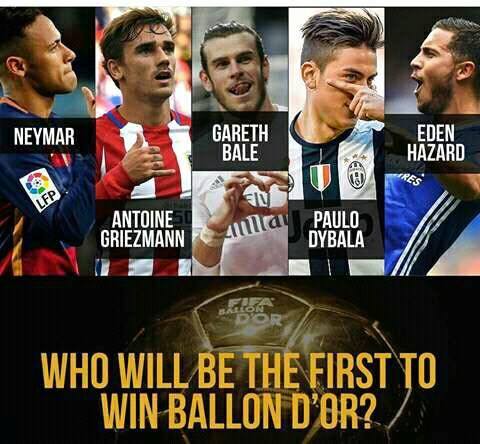 All these reasonings made me think about who would snatch these two monsters the title of best footballer in the world. I started doing calculations and the mathematics just did not give me. And it is that all the candidates that suggested me at that time were not children, but that they were already in the best football moment of their careers or were about to pass it. Then, as I sensed that Cristiano and Messi would continue to be what they are today, even surpassing the 30-year barrier, I deduced that none of these supposed heirs could become the new King of football. And it's simple, because when Cristiano and Messi did drop their level really considerably and all these other players would be close to turning 30 years old and their best football would have been left behind. And again time proved me right: none of them was worthy. They did everything they could but failed to shine enough to get out of the shadow of Messi and Cristiano Ronaldo.

For all that I concluded that the heir had not yet arrived, that he must be someone young enough not to suffer all the effects of the Argentine and Portuguese dictatorship. So I told myself that I should not worry about them, that when that chosen one arrived I would immediately notice and immediately proclaim him as the next in the royal succession.

On February 15, 2017, that day arrived, finally the crown prince had arrived on the world stage, setting a blow on the table. A eighteen-year-old French player named Kylian Mbappé Lottin set a masterful performance against the almighty Manchester City of Pep Guardiola at Etihad Stadium on UEFA Champions League. That day I was convinced that this boy was destined to dethrone Messi and Cristiano Ronaldo and immediately began to proclaim him as such.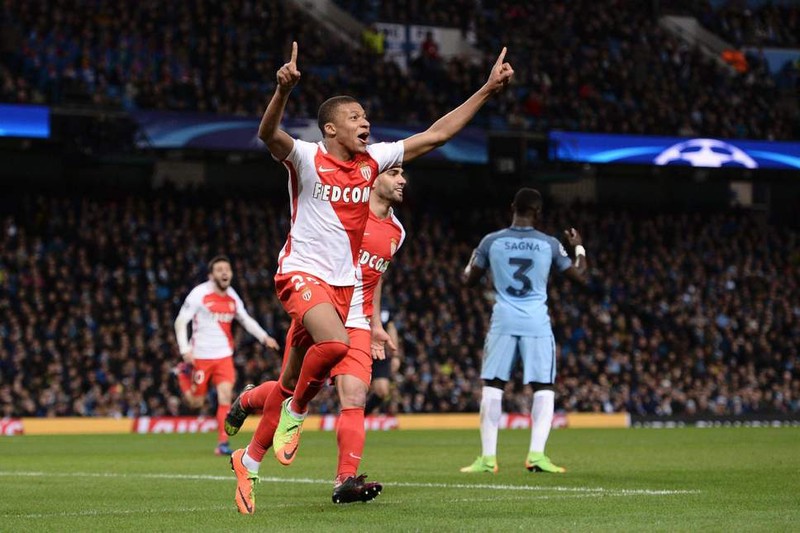 Since its appearance on that magical Champions League night, Mbappé has become the new sensation of world football and the new wonder kid of this sport. The fact that this child, just 17 years old, was able to dazzle everyone with his quality and lead Monaco to become Ligue 1 champion against the almighty PSG, as well as reaching the UEFA Champions League semifinals, was simply impressive . Due to everything he has achieved with only 18 years he came to be compared with Pelé and doing that is not crazy.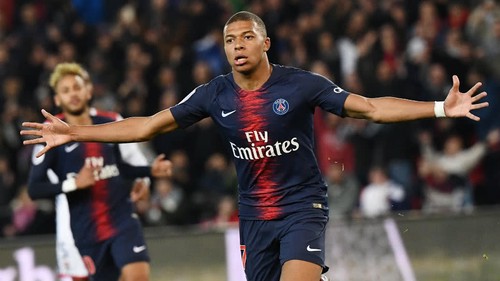 And it is that if we see Mbappé we immediately notice that he is an incomparable player with a sublime talent, well above anyone of his age. He is a striker with great ability and goal-scoring sense, besides having a devilish dribble that added to his unparalleled speed makes him practically impossible to stop for the rival defenses. Thanks to goals from Mbappé, Monaco won the title as I mentioned before. All this made the PSG not hesitate a second to throw the house out the window and pay 180 million euros for a child who had not even reached the age of majority, and they were not wrong. Since his arrival at the Parisian club, Mbappé began to show why they had paid a million for him, when in the midst of the discussions between Neymar and Cavani about who shoot penalties and other nonsense, the Frenchman took the team forward. He left aside the Brazilian and the Uruguayan and put the team on his shoulder, proving that he is the true star of the team.

But not everything is talent and speed in this crack, because despite his young age has shown great discipline that will allow him to have a long career and stay many years in the first level. Because you see the young man wearing the Monaco jersey that eliminated Manchester City that night and, even though not even two years have gone by, it does not look like today's Mbappé. At least not physically, because since his arrival at PSG Mbappé hired a personal trainer to help him develop his physique. That's why today we do not see that thin and fast guy, but a player with an important musculature and an impressive physique that together with his immense speed is unstoppable.

And it was thanks to the same physical training that, unlike other stars, Mbappé managed to reach the Russia 2018 World Cup in its best physical and football form, where it became one of the bastions of the French National Team and ended up crowned as world champion and one of the best players in the tournament. All this with only 18 years of age. The most unheard of thing is that he is probably not the only world champion star to wait for Mbappé in his thriving career.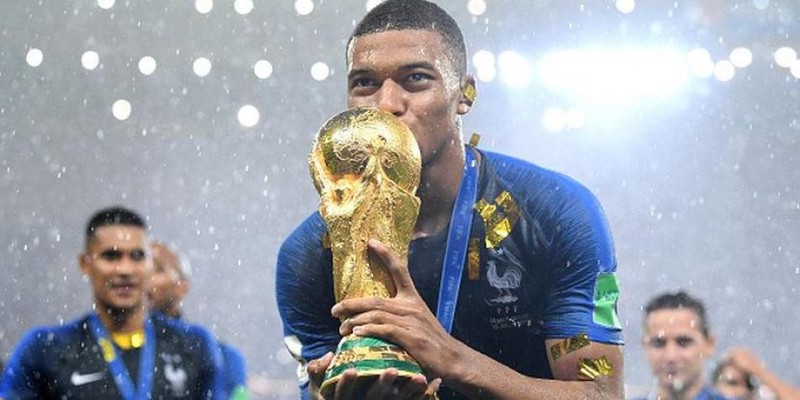 And it is not just about numbers, goals, spectacular plays or titles to put on the shoulders of the Frenchman the heavy title that I am awarding him; It is something that goes beyond. Mbappé makes me feel things that few footballers have caused me. When I see him gallop the field with that speed, get rid of two defenses in a tiny space and then define with the greatest of subtleties in front of the goalkeeper, I feel what I felt when I saw Ronaldo play, Zidane, Ronaldinho, Messi, Casillas , Iniesta; that emotion that what those players were doing with the ball was something unique and unrepeatable, something that nobody else could do and that I would never see again. That is the same thing that I feel when I see Kylian Mabppé and that nobody else of her generation has made me feel. That boy was born with a star, who can not notice it is because he is blind and does not understand anything about this sport.

I am completely convinced and I can say without fear of being wrong that Kylian Mbappé Lottin is chosen by the gods of football to be the legitimate heir of the throne of Messi and Cristiano Ronaldo. I have no doubt that he will be the first to win a Golden Ball after this glorious era that he lived football (Perhaps the statistics may say that the first will actually be Luka Modric when he becomes Golden Ball winner this year, but for I do not count because it will not be deserved, another day I'll talk about that). Mbappé is destined to rule world football with an iron fist and win two, three, four, five Golden Balls ... the limit will be imposed on him depending on his dedication, commitment and professionalism; because talent has enough to fulfill his historical duty to which football has called him.