Denmark expectedly suffered a massive defeat against Slovakia on Thursday night after packing up the squad with semi-pros from third-tier and futsal enthusiasts while the first team players were ruled out by Danish Football Association (DBU) over the image rights and individual sponsorship issues.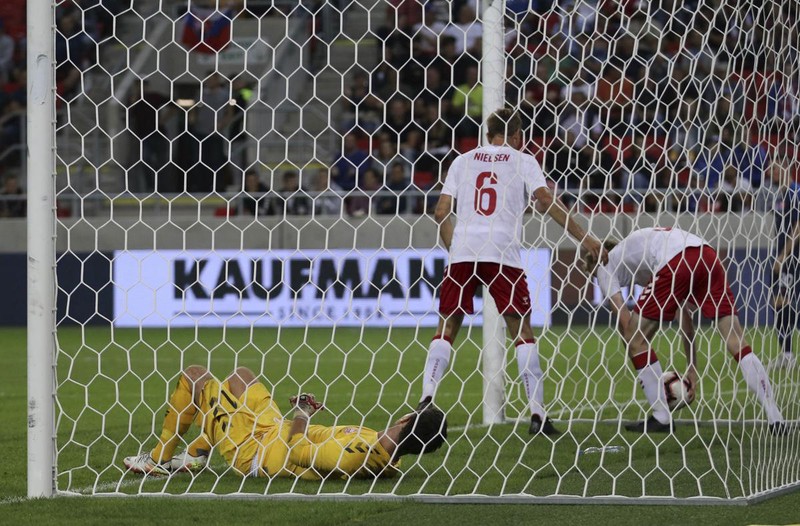 Indeed, a makeshift squad included low-rated amateur players such as prison guard, a boat mechanic, a carpenter, a builder, a Youtube blogger and few salesmen. No surprise the squad like that produced quite miserable 3:0 defeat against Slovakia, including own-goal on 79th minute:
Ahead of next newly introduced UEFA Nations League fixture against Wales coming up on Tuesday, DBU made a temporary agreement with their first team players. We'll see what happens next.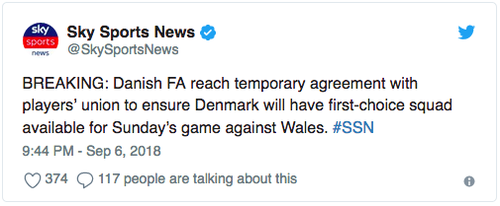 Denmark vs. Wales clash will be held on September 9th in Danish city Aarhus