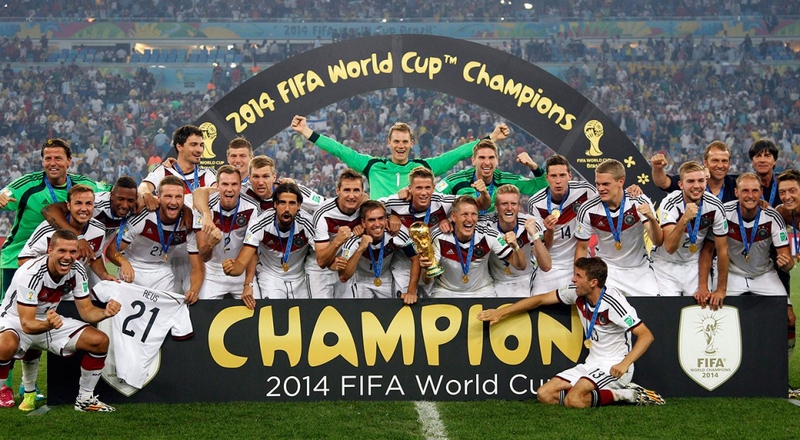 France were one of the youngest teams to ever win the World Cup this summer. As long as the team's average age was 26 years when they won the title, most of the players who beat Croatia in Moscow still have plenty of time to shine for their clubs and the national team before retirement. Yet, football players are heavily affected by injuries, attitude issues and other problems that could change the course of their career drastically. I decided to take a look at the Germany national team players who won the World Cup four years go and see if they had any success after the World Cup or had a swan song in Brazil.
Manuel Neuer
Germany number one goalkeeper went on to win four consecutive Bundesliga titles with Bayern Munich and one German Cup. However, he missed the largest part of the 2017/2018 season through injury and failed to impress at the World Cup in Russia, having returned to action just weeks before the tournament. At the age of 32 he is still an undisputed starter for his club and national team.
Philipp Lahm
Bayern Munich captain quit the national team after the tournament but stayed at the club for another three seasons, won three Bundesliga titles in as many years and chose to retire last summer.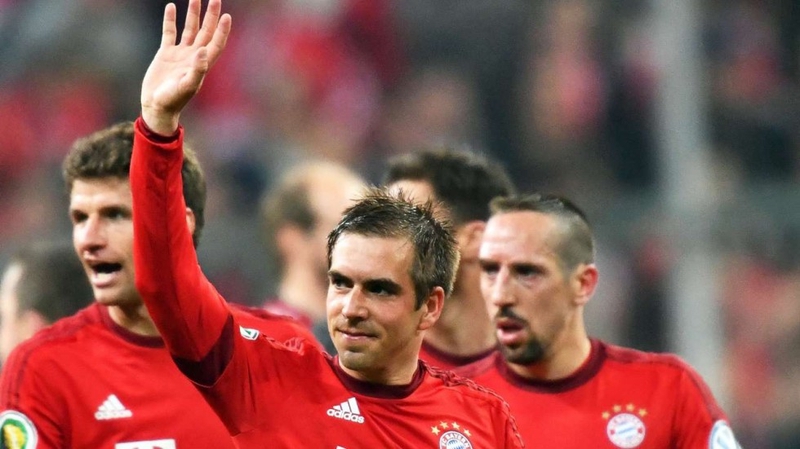 Jerome Boateng
Just like his teammate Manuel Neuer, the center back won four straight national titles and one German Cup. He is still the main defender at his club, although Manchester United and PSG tried to lure him away from Allianz Arena this summer.
Mats Hummels
Mats Hummels continued to perform for Borussia Dortmund for another two seasons before the German giants Bayern Munich managed to complete a swoop for the centre back. Hummels won two Bundesliga titles following his switch and was part of the Germany team that collapsed at the 2018 World Cup.
Benedikt Howedes
Benedikt Howedes was instrumental in Germany triumphant World Cup four years ago, being one of just three players who didn't miss a single minute of the tournament. He went on to play for Schalke 04 and did not have any success. In 2017 he was loaned out to Juventus and won Serie A title despite only featuring 3 in three games. In 2018 Howedes completed a permanent move to Russian side Lokomotiv. The left back wasn't selected for the 2018 World Cup in Russia.
Christoph Kramer
Christoph Kramer is one of the players who won no titles in his career except the World Cup. The player who suffered a concussion in the final of the tournament continued to perform for Borussia Monchengladbach, later returned to his parental club Bayer Leverkusen and then signed a permanent deal with Gladbach. He has not been called up to the national team since 2016.
Bastian Schweinsteiger
The midfielder stayed with Bayern Munich for another season after the World Cup and won a Bundesliga title. He was then lured to Manchester United but had a poor spell in England. In 2017 Schweinsteiger completed a move to the United States to join Chicago Fire.
Thomas Muller
Muller is another Bayern Munich player who has won four consecutive Bundesliga titles and one Cup after the World Cup alongside Manuel Neuer and Jerome Boateng. At the age of 28 he is still instrumental for his club and national team.
Toni Kroos
Toni Kroos is a player who has had arguably the most success of all Germany players following the World Cup in Brazil. The midfielder was invited to Real Madrid and went on to win an incredible three consecutive Champions League titles from 2016 to 2018, as well as one La Liga title in 2017. Besides, he is still the key midfielder of the national side.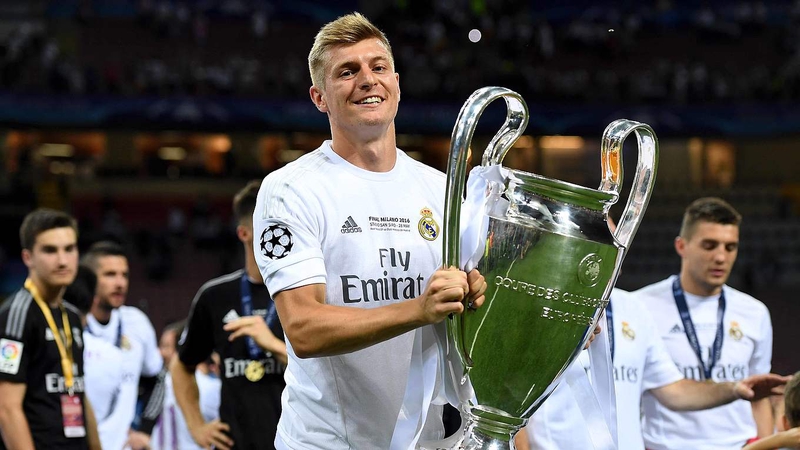 Mesut Ozil
Mesut Ozil won two FA Cup titles with his club Arsenal after the World Cup in Brazil. However, his relationship with the German Football Federation was more vocal as he was blamed for taking a picture with Turkey president Tayyip Erdogan, which led to his retirement from international football after the 2018 World Cup.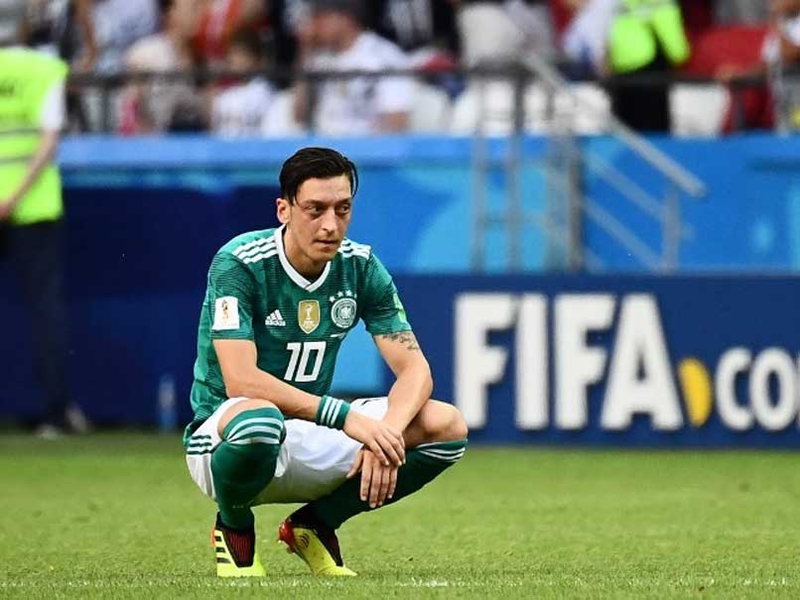 Miroslav Klose
Miroslav Klose was 36 when he won the 2014 World Cup. All-time top scorer of the tournament retired from international football but continued to perform for Serie A side Lazio for two more years.
Andre Schurrle
At the 2014 World Cup Andre Schurrle was best remembered for his assist in extra time that saw Germany win the tournament. The player went on to win the Premier League with Chelsea in 2015, one German Cup with Wolfsburg and one with Borussia Dortmund. Unfortunately for the player, he was not selected to represent the national team at the 2018 World Cup.
Mario Gotze
Germany hero who scored the World Cup winner in the 113th minute of the final, Gotze won two more Bundesliga titles before returning to his former club Borussia Dortmund as he had some sort of a downfall in his career. Likewise, he has not been called up to the national team since 2016, missing the World Cup in Russia.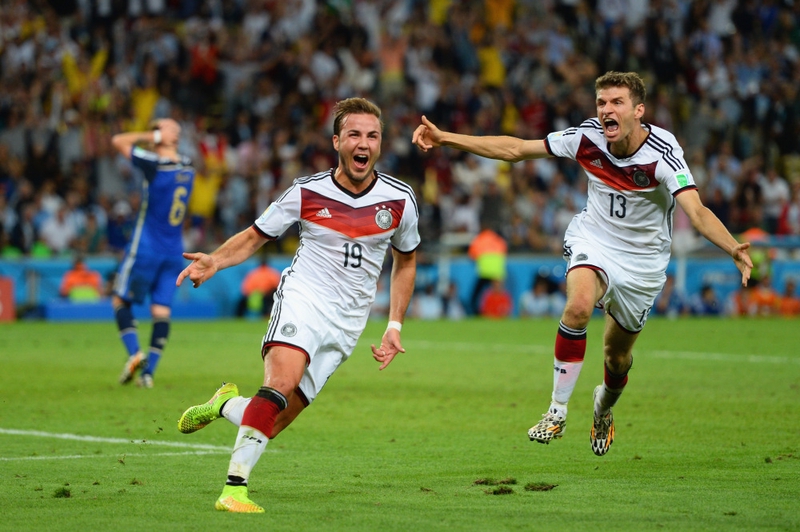 Per Mertesacker
The imposing defender who was introduced in the last minute of the extra time of the World Cup final retired from international football after the tournament and went on to play for Arsenal for another four years, winning two FA Cups during that time.
Thus, it can be said that Germany players who represented Bayern Munich at the time, as well as Toni Kross, who moved to Real Madrid after the World Cup, have had successful careers in the next four years. However, most other players retired or had a decline, failing to impress the same way they did in Brazil.