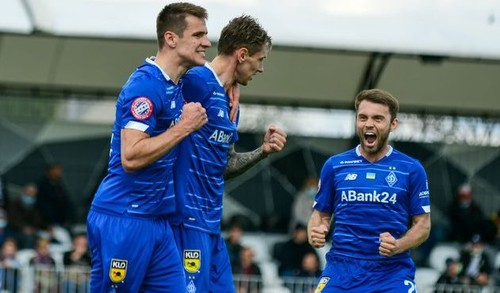 In the last round of the Ukrainian Championship, Kolos played host to Dynamo. After the last misfire, the Kievites were ready to play only to win. They should have finished the championship on a positive note. The ear needs to gain a positive result. A draw suited them.
Review of the match UPL Kolos - Dynamo
As expected, Dynamo started the game more actively. In the first 20 minutes, they shot three times towards the Volynets goal. Rodrines and Besedin were distinguished in the attack. Kolos tried to play on counterattacks, but to no avail. The first blow to the pack of Dynamo struck in the 39th minute. The guests opened an account at 45 + 1 minutes. Garmash scores.
The start of the second half was dictated by the champion. On the 57th minute of the meeting, Shaparenko doubled Dynamo's lead. On the 65th, Mikolenko brings the result to a devastating one. The score becomes 0 - 3.
The Kievites did not stop there. They continued to monitor the course of the meeting. At 90 + 3 minutes, the guests shoot into the Kolos goal. Interestingly, the hosts were able to deliver only one blow towards the goal. The goalkeeper of the guests played one of the most boring matches in the championship. Dynamo confirmed their champion status. Kolos has 41 points left. The team managed to stay in the top five.