Horse racing is an interesting sport with huge money invested both on and off the tracks, with the huge betting by the side, the sport is becoming even bigger by the year. @fnemoto recently made a post about a Japanese horse racing Arima-kinen, it got me interested and decided to make some more digging into horse racing. Horse racing boast of great events as it has always been over the years, and 2018 is not an exception. Here is a brief peep into some renown horse races across the continents of the world.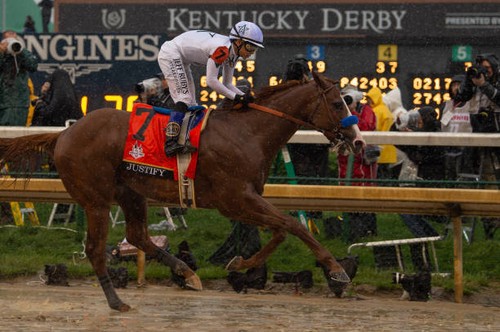 Kentucky Derby: There is no way horse racing will be discus without the mentioning of Kentucky Derby. It is an annual race in the United State of America, Louisville, Kentucky to be precise. This is a 2.0 km race that last just about 2 minutes, and it has been an historic tradition held every 1st Sunday of May, since the year 1875. The outgoing year 2018 race saw the duo of 20 horses and jockeys competed for the 1st place, and the duo of Justify and Mike Smith (horse and Jockey) won ahead of Good Magic and Jose Ortz in 2nd place, and Audible and Javier Castellano in 3rd place.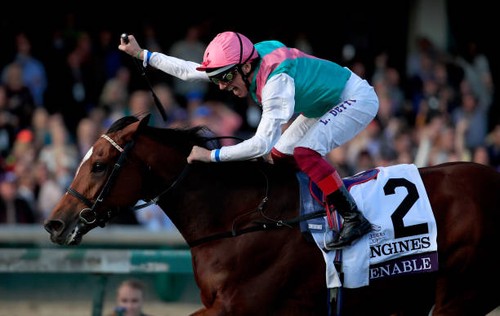 Prix De l'Arc De Triomphe: This race is widely regarded as the biggest horse racing event in Europe, It is held every 1st Sunday of October in Paris, France. A race over a distance of 2.0 km too, worth €5m (approx $5.7m) with the winner pocketing approximately €2.9m (approx $3.3m). This year 2018s event was won by the duo of horse and jockey, Enable and Frankie Dettori, who Successfully defended there 2017 title, coming in 2nd place was horse and jockey, Sea of Class and James Doyle and in 3rd place was Cloth of Stars and Vincent Cheminand.
Melbourne Cup: It is one of the biggest Australian horse race, a tradition that can be dated back to the 1861, the 3.2 km race is held annually every 1st Tuesday of November. It is more of a carnival rather than just a race as it also held an on-field fashion competition for the best dressed men and women of the spectators. The $7.3m 2018 worth of race was won by horse and jockey, Cross Counter and Kerrin McEvoy who walked away with $4m for their efforts, and in 2nd and 3rd respectively were the duos of Marmelo and Hugh Bowman, and Prince of Arran and Michael Walker.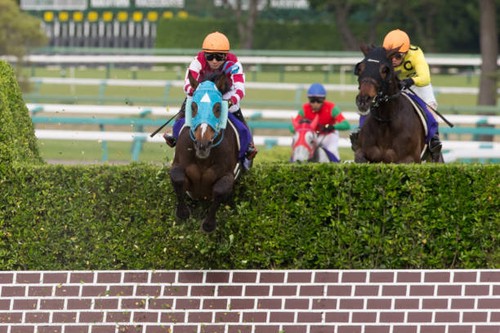 Nakayama Grand Jump: This is a Japanese horse race started not quit long ago, 1999. The steeplechase annual horse race is been held every mid-April and it is a race over a distance of 4.2km worth about ¥150m (approx $1.5m). The defending champion horse, Oju Chosan and jockey Shinichi Ishigami won the 2018 yet again, followed in 2nd place was horse and its rider, Up to Date and Mitsuaki Hayashi, with horse and jockey duo of Nihonpiro Baron and Yuzo Shirahama coming in 3rd place.
The Royal Ascot: This is another age long tradition since the year 1711, it is a week long race series held in England. A race filled with traditional spectacles on and off the tracks, with beautiful and fancy fashions in display and some of the yummiest cuisine in the UK. Series of races rages from the Queen Anne Stake, to Kings Stand Stakes, to Duke Of Cambridge Stakes among other races are competed for in a 5-day long events. An whooping £7.3m ($9.6m) was competed for in this year events held in june, 2018.
African countries are not left out in horse racing, though less popular but equally interesting and fun filled, the South African TABGold horse racing and Nigeria's Sukuwa in Kano are a couple of numerous horse races in Africa.
Images are all getty images sourced.
Thanks for checking by folks.