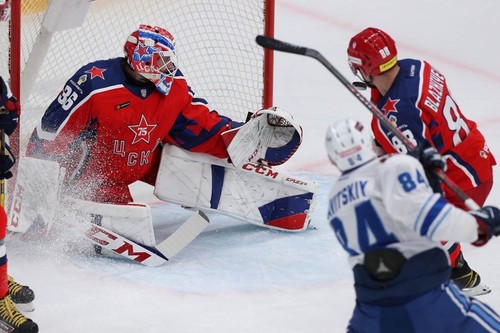 Barys showed that they will fight even the strongest opponents in the KHL. In the last round, the Kazakh team played against one of the leaders, CSKA Moscow. All Bookmakers and forecasters gave unconditional preference to the owners. CSKA finished last year's tournament in second place. In the final they lost to Avangard. Barys started badly in the new season. The representatives of Kazakhstan were able to get only one victory.

KHL match review: CSKA (Moscow) - Barys (Kazakhstan)
At the beginning of the match, the hosts showed that they are ready to win with a large score. On the 11th minute, the army team converted the majority. Nikita Nesterov opens the score in the match. On the 13th, Anton Slepyshev doubled the advantage of the home team. The first period ended on this positive note.
In the second period, the teams were able to distinguish themselves with only one goal. On the 31st minute Curtis Valk was able to play one goal. The guests have reduced the backlog, returning the intrigue to the match.
In the third period, CSKA's defense decided not to play anymore. At 42 minutes, Jakob Berglund compares the score in the match. On the 43rd, Darren Dietz leads the guests forward. This puck was overpowered. On the 44th minute (43.34) Diez scored a double. Everything is also in the majority. Now Barys wins with a difference of 2 goals.
Less than a minute later (44.28) Sergei Plotnikov reduces the hosts' lag in the score. The score becomes: 3 - 4. But the Kazakh team did not want to stop there.
On the 51st minute (50.54) Alikhan Asetov increases the lead of Barys. In the last second of the meeting, Jacob Lilja put an end to it. Ultimately, Barys wins a major victory over a serious rival. On the road, the Kazakh club beats CSKA with a crushing score. Result of the match: 3 - 6. Moreover, the score of the third period: 1 - 5. Barys proved that they will fight in every match. Thanks to this success, the team moved up to 8th place in the standings. The next meeting Barys will play on the road against Dynamo (R). The match will take place on 09/16/2021 at 19-30 (MSK).