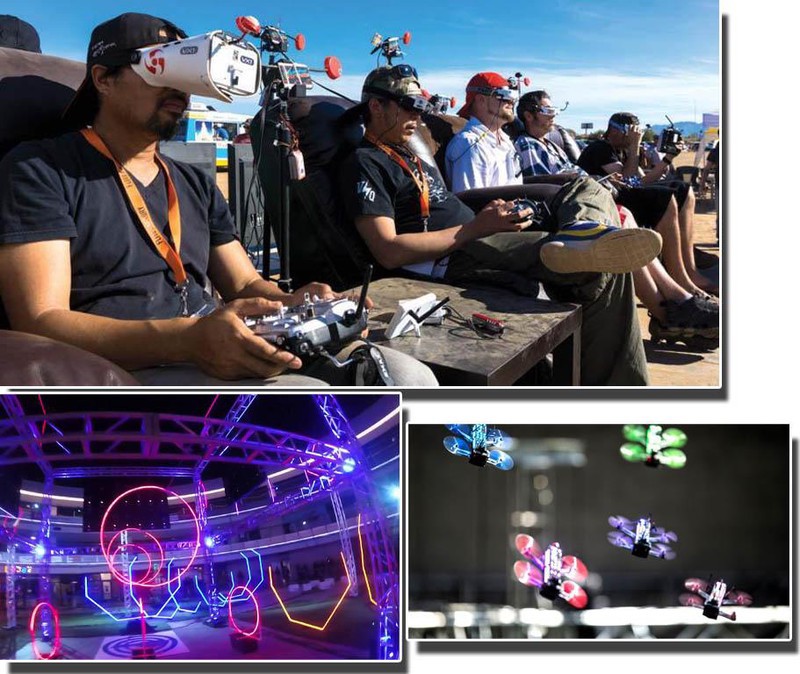 Many technological advancements started from the military before mass adoption by civilians for non-military purposes, such as the internet, GPS, and drone. Now we can use drones for various purposes; to deliver stuff, to monitor dangerous areas, for drone photography/videography, and even for drone racing.
Sports change every time, as the world changes sports change as well. 150 years ago we don't have F1 and Moto GP, but technological advancements always create new kind of sports. Overshadowed by giant esports industry, drone racing doesn't get enough attention it deserves.
And as in esports, questions whether drone racing is a sport or not also arisen. But, since there is a competitive aspect in it and the drone pilot should have special skills and maintain his/her focus, drone racing immediately gets acknowledgment as a sport.
But unlike conventional racing, the drone pilots are outside of the vehicle and even the arena. They control the drone with the first-person view (FPV) technology with a camera installed on the front of the drone and a Virtual Reality-like goggle worn by the pilots. They see what the drones see. It gives them a better view and makes them able to react better to overcome obstacles while piloting.
We even have the first world drone racing champion in 2018 when Rudi Browning, an Australian teenager won the FAI World Drone Racing Championship in Shenzen, the capital of drone economy. Yes, the FAI (Fédération Aéronautique Internationale, the world governing body for air sports) acknowledges drone racing as a sport and even held a drone racing championship in 2018.
And as in other racing sports, you also need equipment in drone racing. Although it's not as expensive as in car racing or motor racing, you still have to spend quite a lot of money.
Drone racing is fun, yet it takes skills and focuses to win the race. Just like other sports, they are fun yet push you to your limit to win the game.
Want to take a look at the first-person view from a drone in the 2018 FAI World Drone Racing Championship? Check the video below.