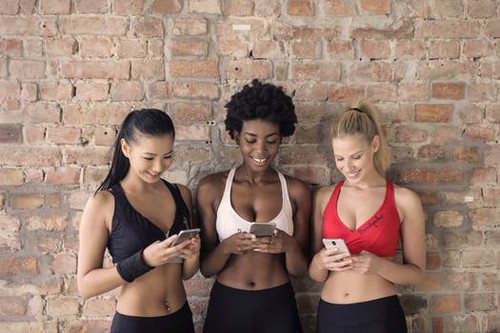 We have seen posts by different community members on Scorum that encourages the need for creating quality content on this platform.
I have been in the content creation business for over three years now and I can tell you one thing. Content creation is not something that you master overnight.
It takes lots of incremental steps that you fine tune overtime.
It is no secret that a lot of people on this platform has no business creating Sports content. But that does not mean that you cannot learn.
Even though that you may not be good at creating sports content, we all still have Sports that we love to participate in or watch. So you can learn to create content around that Sport if you really want to.
I usually tell people in my community that creating content is more about documentation instead of creation.
And there is no other place where this is as obvious as sectors where content is built around news.
Sports is majorly reporting with some doses of forecasting and analysing. In theory sports content should not be hard if you are committed to fine tuning your skills.
Out of the abundance of the heart the mouth speaks
If you want to create Sports content, then you will need Sports context. Content is King, but Context in Queen.
And you can only build context with interaction. Whether it is with a community of people or with the content of others. They are already writers here on Scorum like @idunique and @jodcarey who will make you understand what Sports context looks like.
WIthout much futher talk, I will be Introducing you to different Sports apps that will help you build your context around Sports, because the quality of your blog posts depends on It.
The good thing about these Apps is that there are also places where you can meet people from around the world and Introduce them to Scorum.
Clutch Points
Clutch Points is an application that enables you to visually experience everything that happens during an NBA game.
It gives you a first hand view of scores and stats as the game progresses. This is a good way for people who could not watch the game for one reason or the other to keep abreast of the action.
The features of Clutch points include :
An elegant, easy-to-use design with features convenient for all fans of all ages.
We've developed an algorithm to parse social channels and find the top team-specific content, real-time. This content is then populated real-time along with play-by-play, bringing the game to you.
The most essential videos, images, reactions and highlight plays in the game appear instantly within the ClutchPoints STREAM. Swipe right, and you've got all the stats and play-by-play you need. Swipe left, and you can follow the reactions of fans, writers, players right at your fingertips. The result is an innovative, visual alternative to the streaming services provided by most apps today.
In the world of sports, all news breaks from the same place: social media. ClutchPoints revolutionizes how users discover, track and share stories with a media feed that brings fans right to the source.
You can download the App on the Playstore Or the App Store
Prediction Guru
Prediction guru is an application for those who would love to predict the outcome of live matches.
We all who are sports enthusiasts always get into arguments with friends about how different matches will pan out.
You can also win Coins from the outcome of the games.There is also a global leader board where you can check the prediction ranking from all around the world.
You can get Prediction Guru on Playstore , AppStore and Windows
Chat Sports
Chat sports is an application that allows you to choose teams and follow friends to get every relevant article from ESPN, Bleacher Report, local papers, and blogs.
You can also follow play-by-play for multiple games on a single screen and check out Live Hub for scores delivered straight to your newsfeed.
It is a great way to stay abreast of different teams across board.
You can download on Playstore, or the Appstore
Bleacher Report 5.0
Bleacher report is actually my favourite location for Sports news. I follow them on twitter and I believe that they are the best Sports page out there.
Goal.com fails to meet up in some aspects for me. Twitter has slowly evolved to become the source of breaking news and Sports news brands are taking advantage of this.
The Bleacher report app is built around your sports and your interests and the Team really put in a lot of work in building something remarkable.
Bleacher Report is only available in IOS . They also have a Sister App. Bleacher Report Live where you can watch Live Sports.
_______________________________________________________________________________________
Thanks For Reading
Copied text in Italics and quotes.
Follow @ogochukwu