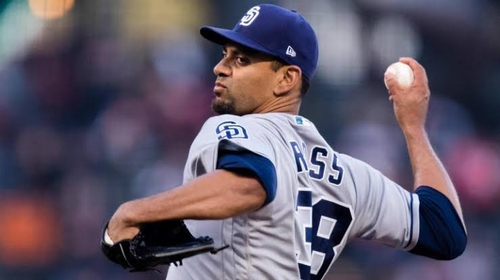 Tyson Ross is heading for the St. Louis Cardinals.
The St. Louis team officially announced on August 6 that it has acquired San Diego Padres ' right-handed starter Ross through its Waver claim. After suffering from a series of starting pitchers, St. Louis recruited Ross to put out the emergency fire.
Ross is a right-hander with 41-65 losses and 3.99 ERA in 843 innings in nine big league games (134 starts). He made his debut as a member of Oakland in 2010 and was honored as a All-Star with a record of 13-14 losses and 2.81 ERA in 2014.
However, he has been suffering from poor performance and injuries since 2016. After the end of the 2016 season, it was released as a nontender in San Diego. He joined the Texas Rangers last year, but suffered humiliation again after only an average of 7.71 ERA in 12 games.
This year, he returned to San Diego to seek a comeback. Her grades were not too bad, either. He pitched in 22 games and pitched 123.1 innings to record 6-9 losses and 4.45 ERA. However, he collapsed with an 8.87 ERA for the month of July, and ended up leaving San Diego.
On the other hand, St. Louis had been troubled by the starting lineup. Hence, St. Louis is expected to make Ross a starter for some time.