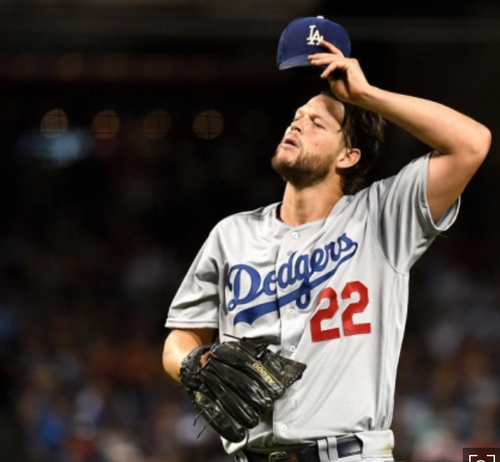 New York media SNY on the 15th selected 7 candidates who would make a one-two punch with ace Gerrit Cole.With the team's internal resources, Luis Severino,Nestor Cortes,Jameson Taillon and Jordan Montgomery,along with externally available pitchers Luis Castillo (Cincinnati), and free agents Carlos Rodon and clayton Kershaw expanded the candidates.

Kershaw's name stands out.Kershaw, who has only worked with the Los Angeles Dodgers for 14 years since his debut in the big league in 2008, did not receive a one-year, $18.4 million qualifying offer from the Dodgers after the season ended last year, and came to the market as a complete free agent. As he went into closure of his workplace,he is a lost child without a team to this day.Possibility of staying with the Dodgers or connecting with the Texas Rangers, the home team, has been discussed, but it is only speculation to a certain extent.In this situation, Kershaw is frequently mentioned in the New York media as a possible candidate for the Yankees.The Yankees are not sure of a second start other than a call.
SNY said,Kershaw, who won 3 Cy Young, 2014 National League MVP, and World Series, will be inducted into the Hall of Fame.With a career ERA of 2.49 and WHIP of 1.004, he ranks first among active pitchers.Max Scherzer (New York Mets) signed the highest-paid contract in MLB history, and Justin Verlander (Houston) also missed most of the past two years due to Tommy John surgery, but signed a two-year, $50 million contract.
Although Kershaw is 4-5 years younger than Scherzer and Verlander and pitches fewer innings, SNY said,There's a reason the Dodgers didn't even make a qualifying offer for him.They didn't even spend money to get other free agents.They lost Scherzer and Cory Seager (Texas).
SNY said,Kershaw's 22 appearances last year is the smallest appearance since 21 games in 2016. In 2016, he recorded an ERA of 1.69, but last year it was 3.55, which was the second highest since his rookie days in 2008 (4.26).
The SNY said, "Don't expect the Yankees to catch Kershaw cheaply," and pointed to shortstop and first base as other reinforcement points for the Yankees. He pointed out that he couldn't afford to spend big bucks on Kershaw, even considering the extension of the free agent Aaron Gigi. This means that Kershaw's chances of becoming the Yankees' second start are slim.