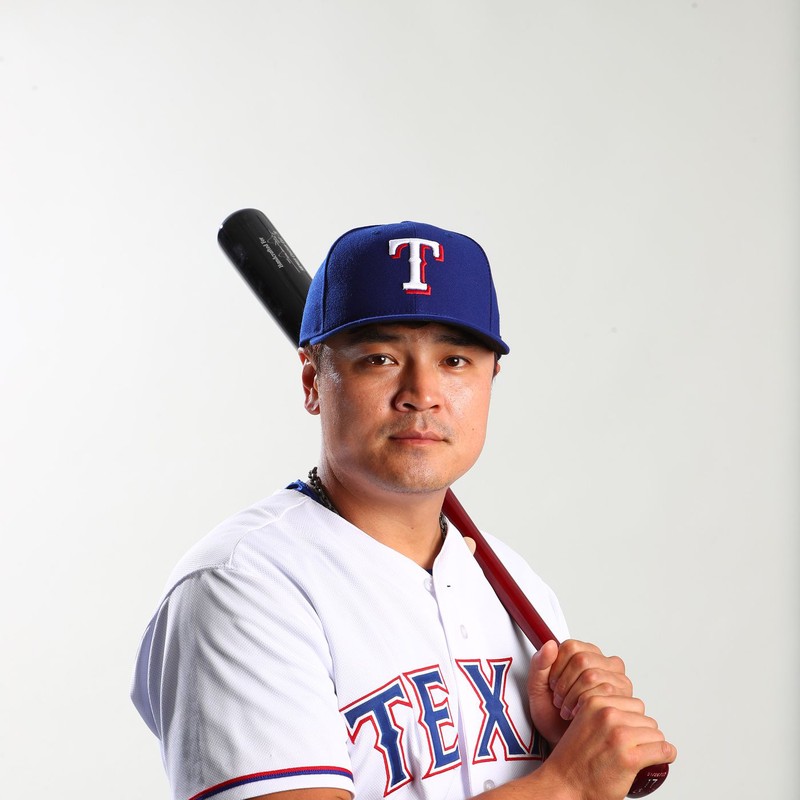 Choo Shin-soo of the Texas Rangers has been named the best player among the 37 year-old players.
According to report,MLB announced that he has been selected the best players for each age, from 19 to 42 years old, based on their performance this season. Choo Shin-soo is the only Korean major leaguer to be named the best player.
Choo turned 37 last month, according to the announcement. He his ahead of Robinson Cano of the New York Mets, Ian Kinsler of the San Diego Padres, Oliver Perez of the Claveland Indians, and Adam Wainwright of the Saint Louis Cardinals at the same age.
Choo, in his late 30s, is still the team's No. 1 hitter. There is a high possibility that he will hit the most homeruns in his career. He is batting .279 (111 hits in 398 at-bats) with 18 home runs, 44 RBIs and 71 runs scored in 106 games this season. On-base percentage (0.378) is ranked 11th in the AL.
Meanwhile, Ryu Hyun-jin, a 32-year-old Los Angeles Dodgers pitcher who is considered a strong candidate for NL Cy Young, ranked first overall this season with a 1.53 ERA, was not named on the list. Outfielder Michael Brantley was named the best 32-year-old player. Brantley has a batting average of 0.321 with 16 home runs, 69 RBIs and 62 runs scored in 106 games.
Max Scherzer of the Washington Nationals, who is considered Ryu's Cy Young Award rival, was named the best player among 35 years olds. Scherzer had nine wins and five losses in the season with a 2.41 ERA and 189 strikeouts. Clayton Kershaw of the Los Angeles Dodgers, who leads Ryu and the Dodgers' starting lineup, was named the best 31-year-old major leaguer.