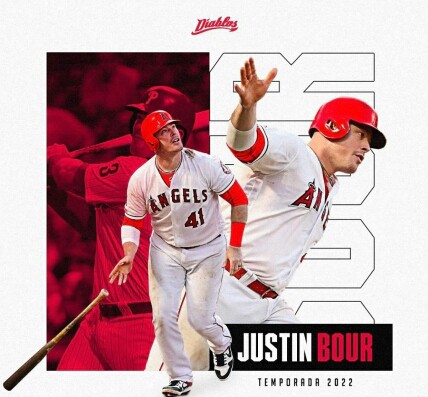 Justin Bour, who played for the LG Twins in the KBO League, makes a fresh start in the Mexican League.
Diablos Rojos del Mexico, a team from the Mexican League, announced the signing of Bour through the club's social media on the 30th.
Bour, who was selected by the Chicago Cubs in 2009, made his major league debut with the Miami Marlins in 2014 and batted 0.253, 92 homers, and OPS (on-base percentage + slugging percentage) in 559 games over six seasons. Bour, with his one-shot ability, also hit double-digit homers for four consecutive years from 2015 to 2018.
In 2020, he signed a contract with the Japanese professional baseball Hanshin Tigers and challenged the Asian stage. However, he fell short of expectations with a .43 batting average and 17 homers in 99 games, and his contract was canceled.
Bour, who had organized his life in Japan, was playing for Triple-A Sacramento under the San Francisco Giants with the goal of re-entering the big leagues this year.
But the results were disastrous.In 32 games, he batted .170, three homers, 17 RBIs, and an OPS of 0.545, a disappointment. In the end, LG did not hire the Bour at the end of the season as an out of force, and quietly left the KBO League.
Diablos, who signed Bour, expressed anticipation, saying,Justin Bour has joined the team to make history in 2022.