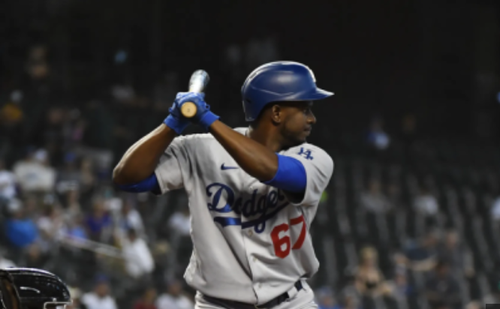 Major League Baseball decided to introduce the designated hitter system in the National League starting this year.Now, the pitchers batting has become difficult to observe except in special cases.
Major League Baseball held a meeting of owners in Orlando, Florida on the 11th and approved the universal designated hitter system in which the National League also introduced the designated hitter.
True Blue LA, which deals with Dodgers news, reported on the 12th that the Dodgers set a record that will not be broken in the future in relation to the introduction of the designated hitter system. Last year, the Dodgers hired a total of 39 pitchers. As the pitching staff suffered injuries one after another, many players were named on the roster and climbed to the mound. 39 pitchers in a season is the Dodgers record.
Last year there were six teams that pitched more than the Dodgers.After a 60-game shortened season in 2020, they played a normal 162-game season last year, and each major league club suffered a lot of injuries to pitchers.
Last year, the Dodgers pitching team set an unusual record.Last year, the Dodgers had 26 pitchers in the plate.It's a batting record for a pitcher, except for fielders Andy Burns and Justin Turner who got on the mound at the end of the game and threw the ball,he said.The previous record was 25. Washington in 2006 and Cincinnati in 2017.
There were a lot of bullpen pitchers who came to the plate with bats because the number of pitchers who hit was 26. According to the media, three Dodgers bullpen pitchers had their first major league hit last year. Garrett Cleavinger hit his first major league hit with a double on July 11, Phil Bickford with a single on July 17, and Edwin Uceta on August 16 with a single.
Relief pitcher Justin Bruce got his first major league at-bat opportunity against Philadelphia on Aug. 11 and picked up a walk to get to base.When the news of the introduction of the designated hitter became known, Bruce said on his SNS,As the designated hitter system was implemented in the National League,I want to let you know that I have the highest on-base percentage in MLB history thanks to one walk last year.