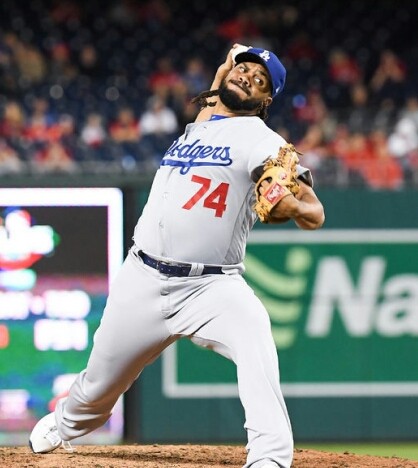 The Philadelphia Phillies, who are pushing to reinforce their fighting skills, are keeping an eye on the Los Angeles Dodgers' special firefighter Kenley Jansen.
He appeared in 701 games and made 350 saves, and Jansen, who is considered the best firefighter in the major leagues, showed off his veteran supremacy with 38 saves this season.
According to American sports media Dodgers Nation said on the 22nd,Jansen has been through ups and downs in recent years, but he has shown that he is still a powerful pitcher in the second half.
Jansen, who became a free agent at the end of the season, was included in the signings of Philadelphia.The media said, Philadelphia pushed for a major reinforcement of the fighting team, but did not get satisfactory results.
The Dodgers and Philadelphia will compete to sign Jansen,the Dodgers Nation reported.
It is by no means easy to join the Dodgers because Philadelphia is more likely to offer him more money to sign Jansen than the Dodgers.