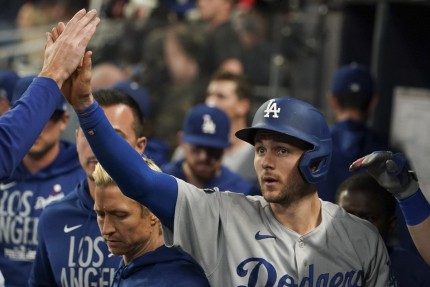 The 2021 World Series was won by the Atlanta Braves. Atlanta won 7-0 in Game 6 of the World Series against the Houston Astros on the 3rd and took the supremacy for the first time in 26 years with 4-2 in the series.
However, the Dodgers have the highest chance of winning the World Series next year.An American sports betting company, suggested the Dodgers winning odds for next season to be 2-11, the highest among 30 teams.
The Dodgers set the team record for most wins this season with 106 wins, but advanced to the postseason as second in the National League West after the San Francisco Giants (107 wins).The Dodgers,who defeated the St. Louis Cardinals in the wild card game, seemed to continue their winning streak for the second year in a row by defeating San Francisco 3-2 in the Division Series.They collapsed on the threshold of the World Series.
The reason the Dodgers are evaluated as the strongest next year is because of the expectation that they will strengthen their power in the free agency market.The Dodgers are in a situation where big internal free agents such as Clayton Kershaw, Max Scherzer and Corey Seager may leave,but they are not a team that will leave vacant seats.
Houston, who finished runners-up in the World Series after the Dodgers, received the second highest odds 1-7, with Atlanta (1-9), New York Yankees (1-10), Chicago White Sox (1-12) and Tampa Bay Rays (1).14) followed.
Kim Ha-seong's San Diego Padres were 1-16, and Ryu Hyun-jin's Toronto Blue Jays were 1-18.
This offseason,star free agents such as Carlos Correa,Corey Seager and Chris Bryant are pouring in.Their transfer situation will affect the odds of winning the World Series next year.