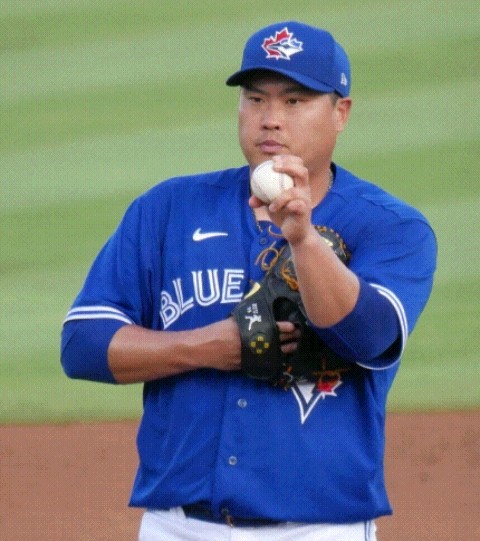 It has been predicted that Ryu Hyun-jin's team, the Toronto Blue Jays, will be the team that will dominate the 2020s.
The Athletic Major League Baseball columnist Jim Bowden published a column titled 20 predictions for the 2020s on the 23rd.
Here he predicted the Blue Jays flight.They predicted that they would be the team of the 2020s with two wins in the 2020s.
There are speculations that Toronto will be the team that will represent the 2020s.Toronto remained in fourth place in the American League Eastern District for the 2021 season and failed to advance to the postseason, but recorded 91 wins and left a possibility.Since 2020, it has been exceeding the winning rate of 50% for two years in a row.
Bowden introduced that Toronto have special key players represented by Vladimir Guerrero Jr. and Beau Bisset, and talented young pitchers represented by Alec Manoa. He said he has strong leadership that will allow him to succeed over the long term, as well as the ability to scout, develop players, and have the financial ability to aggressively sign big league players.
He admitted it was a bit premature, but added that he expects Toronto to win the World Series in 2022.
Bowden not only won the Seattle Mariners first World Series, additional MVP award for Shohei Ohtani, Juan Soto's $500 million contract, founding big league teams in Nashville, Tennessee and Las Vegas, Nevada, introducing robotic referees, and banned defensive shifts,the introduction of the international draft, and the appearance of the first female manager.
It drew attention because it was expected that a regulation that would require that major league stadiums to be built in the future be equipped with a retractable roof would be introduced.