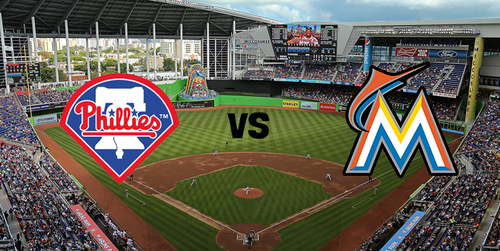 Phillies vs Marlins. I'm not a big fan of taking -1.5's these days, but with whats at stake here I have to review this one. The Phillies are 2.5 games behind the 1st place for their division and with the recent 9-8 loss today from the Red Sox that would make them 1.5 games behind and with a win today they'd be 1/2 a game back. This kind of momentum for baseball is huge and a positive boost today for the Phillies.
You know these guys were watching and are amped up about that loss. If the Phillies can crack it up here then were golden. Thats one extra boost for the Phillies to perform aggressively and take chances. The Marlins are a horrible 33 - 41 at home and are one of the worst teams in baseball this year. The Marlins went through 7 pitchers last night in that 9 - 4 loss as well. Their bull pen is hurting and they are starting with a pitcher that is really not very proven. The Marlins are licking their scabs for next year while the Phillies are here to capitalize on the free meals available. I look to this game to be a blow out and a gift to us against the book.
Since Urena has already pitched there's really no juice left with this pitching crew and I honestly think the Phillies bats are going to light up the stage here tonight.
When you cash in on this one, be sure to shoot me over some Scorum and a Thank you Yeti in the comments :)
Im going to take this 4**** stars of 5 tonight
Take the Phillies -110 / -1.5 runs