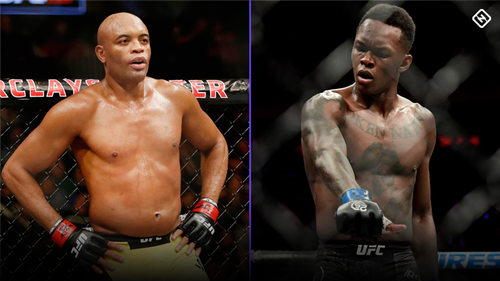 UFC 234 will happen this coming February 10 at Rod Laver Arena in Melbourne, Australia. UFC 234 is a stacked event with a list of veteran and up and coming fighters.
Here is the event schedule:
UFC 234 Main Event:
Middleweight: Middleweight champion Robert Whittaker vs. Kelvin Gastelum
UFC 234 Co-Main Event:
Middleweight: Israel Adesanya vs. Anderson Silva
UFC 234 Main Card :
145 lbs.: Rani Yahya vs. Ricky Simon
155 lbs.: Dong Hyun Kim vs. Devonte Smith
205 lbs.: Jim Crute vs. Ryan Spann
UFC 234 Prelims Card :
145 lbs.: Austin Arnett vs. Shane Young
125 lbs.: Montana De La Rosa vs. Nadia Kassem
125 lbs.: Kai Kara-France vs. Raulian Paiva
135 lbs.: Teruto Ishihara vs. Kyung Ho Kang
UFC 234 Fight Pass Prelims Card (6:30 p.m. ET):
155 lbs.: Marcos Rosa vs. Lando Vannata
155 lbs.: Alex Gorgees vs. Jalin Turner
135 lbs.: Wuliji Buren vs. Jonathan Martinez
The main event is an exciting match between a long awaited return of the current Middleweight Champion Robert Whittaker vs another Middleweight powerhouse Kelvin Gastelum. But what caught my attention more and I should be eager to watch is the fight between a relatively newcomer Israel Adesanya and MMA legend (best ever) Anderson Silva.
Israel Adesanya has created a lot of noise with his previous UFC performances (earning him Fight of the Night awards), his offense is being compared to that of Anderson Silva which ironically will test him this February 10. If Adesanya can pass this test, this achievement should propel him to a possible title contention and to another level of MMA stardom.
There are a lot of good reasons why Israel Adesanya is the brightest prospect of newcomers in the UFC this 2019, I'd like to show it to you by this compilation of some of his fight highlights.
His fighting style is fearless and could be hard to match. If he passses the Anderson Silva test, then he would eventually be matched against the winner between Gastelum and Whittaker.
If Adesanya pass those tests and become a champion, even with the amount of talents UFC has already gathered today, I don't see anyone that can beat Israel Adesanya in the near future. I see a long reign of a Middleweight king possibly longer than Anderson Silva's dominance of that weight division, which is a record up to this date at 2,457 days.
Here is a primer video of the upcoming match between Israel "The Last Stylebender" Adesanya vs. Anderson "the Spider" Silva.