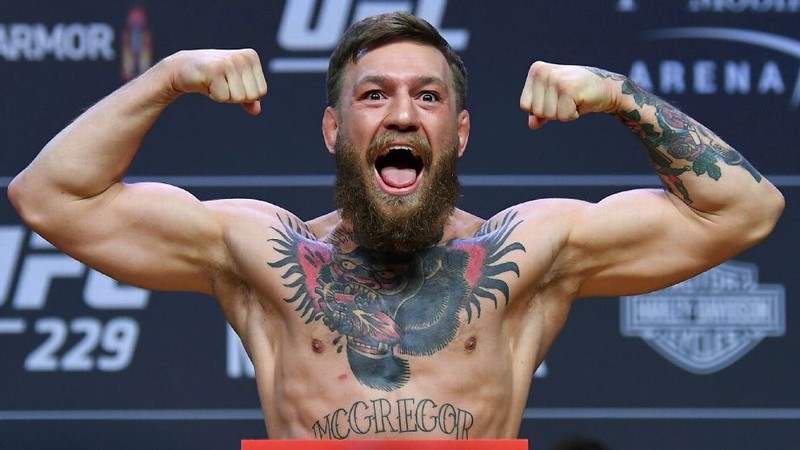 Because of what he achieved in the UFC (first champion to hold 2 division belts at the same time) and the cult hype he was able to create even with his consecutive losses, Conor McGregor still demands a lot of attention in the fighting community.
The question that prompts us next is to who he should face next so that it would be competitive, garner lots of fans' interest and at the same time can possibly propel his career to new heights.
Conor McGregor's suspension should be ended this coming April and he seems to be open for his next fight if you base it from the way he responded to his tweets every time one interesting opponent pops out. He responded to a Cerrone win over Hernandez with a tweet saying " For a fight like that Donald, I'll fight you. Congratulations." and on
Anderson Silva's "Anderson is one crafty, crafty Martial Artist.You only develop these methods through years of hard fought experience. Phenomenal performance. The crafty veteran. Big respect always.It would be an honor! "
and with his response for a Nate Diaz fight " Book it. I'll fight Nate on it.".
Then there is a bugging question if Max Holloway can now beat Conor McGregor as a lot of fighting pundits think so. A rematch with Holloway would be interesting and lastly another rematch possibility with Khabib would also be a blockbuster.
So with this exciting line up of fighters ready to face Conor, the more interesting question is who would we like to see the most? Your thought is greatly appreciated when you share it in your comment below.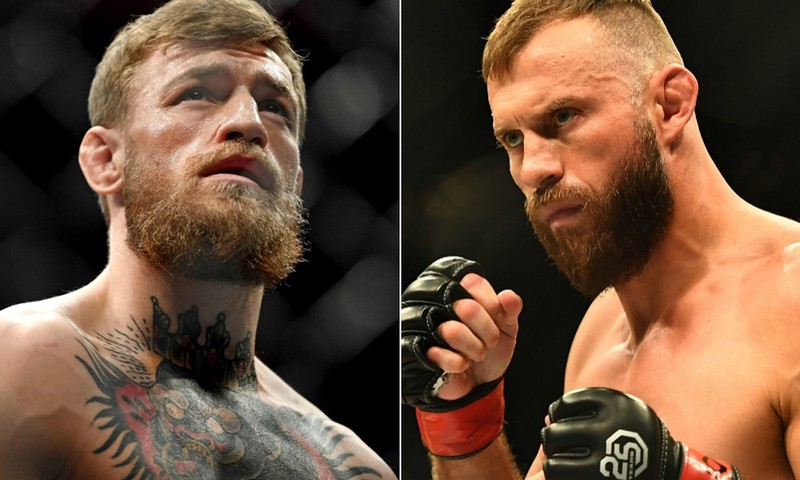 As for me, I like to see Donald Cerrone face Conor McGregor first. With Cerrone's enthusiasm and last fight performance, he truly deserves a prime time fight in this stage of his career. This should also play interesting as Cerrone is known to smack fighters who talk a lot in the cage. With McGregor's character this should be an interesting plot if he can beat the hell out of Cerrone or is it Cerrone's will that would put McGregor to its humble place. One thing for sure, with their respective striking styles I know this would not be a boring contest.
Then next to my list is a trilogy with Nate Diaz, this would surely pump up his confidence if he can again overcome this obstacle. And with their proven drawing power, I am sure that a lot of fans would like to see another McGregor and Diaz match.
Only if he beats Diaz, I would then like to see a Holloway and McGregor fight. Holloway is now moving to lightweight (nothing left for him to face at featherweight) and is scheduled to face Ferguson next. If McGregor and Holloway fulfill their fight assignments, these two meeting each other should be fight fans dream come true.
I don't see any point Conor McGregor facing Anderson Silva. There is nothing left to prove for Anderson Silva and if we are looking to see competitive fights we can only see a watered down version of Anderson Silva with his age and losses catching up with his physical prowess
Then of course, Conor McGregor's ( if he still wants it) final quest which is to avenge his loss with his latest tormentor Khabib Nurmagomedov. What about you? Who do you think should Conor McGregor fight next?