Batsumberel wasted no time with his 1st round bulldog choke over veteran James Terry.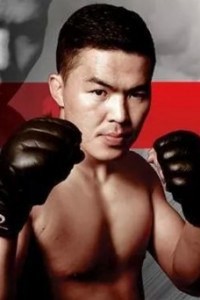 The 38 year old wrestler has succumb on the feet to hard punches and couldn't seem to grasp his senses within transition.
Batsumberel made sure to seize the grip tightly as Terry tried to sneak out the back door and attain the back... this became a fatal error as the Mongolian fighter reacted quickly and countered with a strongly held submission which forced the tap moments later. Bellator has been exciting thus far, and a lot of veteran vs. prospect matches have created prime matchups (leading up to the heavyweight title fight in the main event).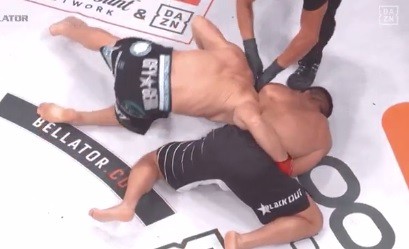 There is a buildup (if you will) of both Chinese and Mongolian fighters within mma. Just last week the UFC garnered their first Chinese champion in the form of lethal straw weight queen Weili Zhang. The Queen of Sanda now rules her division and the card which preceeded her claming of the title showed a lot of spectacular Chinese talent as well.
Song Yadong is a fantastic fighter, and although Chinese and Mongolian people come from very different cultures, the wave of fighters from that region of the world is very enlightening to see.. and I welcome it as a fan of finding the BEST talent there is!
There has been a changing of guards as of late in regards to mixed martial arts and combat sports in general. The growth of the UFC has allowed younger talent to excel all the while having a direct route to the big show when their skills have fully maturated.
A lot of titles will be changing hands, and a lot of diversity within the champions will stay consistent... the UFC has the most diverse set of champions in sports and collectively they are arguably the greatest set of athletes on the planet.