In one of the biggest travesties I've ever witnessed in professional mixed martial arts...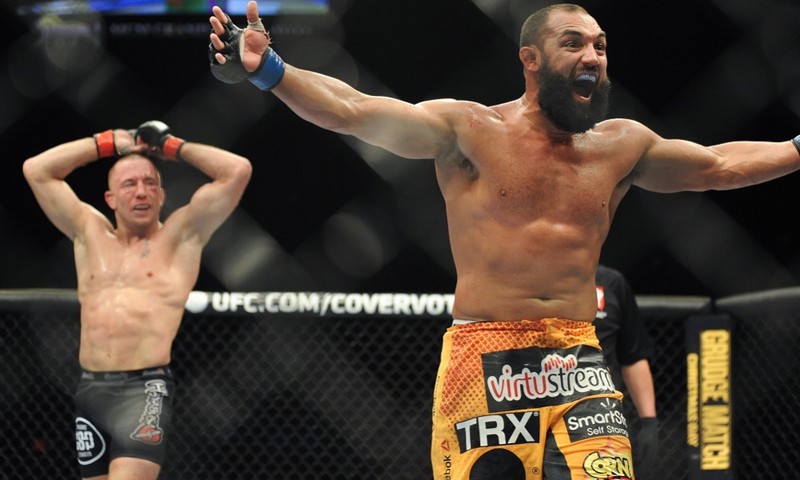 ...the legendary GSP was able to retain his championship belt after 5 rounds of a seemingly eternal beatdown.
The build up to this fight and event was legendary; below you can check out the trailer which is still arguably the best the UFC has ever made (..you gotta love The Roots).
GSP was considered unstoppable during his championship run, and his legacy is not undeserved.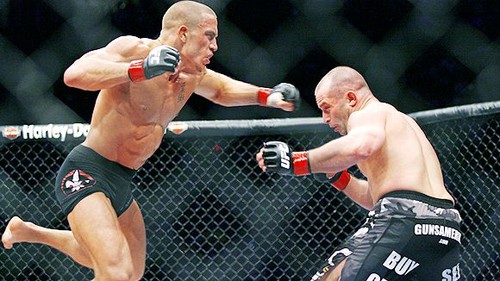 Ever since Matt Serra caught him clean on the temple, GSP adjusted his fight style to simply NEVER LOSE.
His wrestling and karate style allowed him to be a threat on all fronts..
..but it was his athleticism and endless cardio that allowed him to maneuver around the best strikers and grapplers in the division as none were as well rounded as him.
Johny Hendricks was a destroyer when he entered the UFC.
He had a string of knockouts in which he destroyed the careers of old era legends in Kampmann, Jon Fitch, and even gave Condit hell for 3 rounds.
When he finally achieved the title shot, people were actually conflicted on whether GSP could retain since Hendricks was a counter to everything GSP was great at.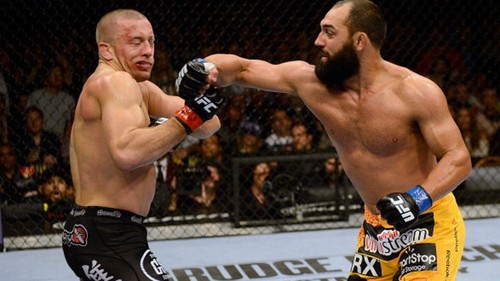 Once these two men faced each other, it was evident that GSP had his work cut out for him.

The first round was GSP's best since it was the only round he landed a significant takedown, the rest seemed to just buy him time as he collected air.
Hendricks beat him down for 25 minutes and countered every strike and takedown he received. It was an unreal beating and I knew that GSP would have to lose the belt with this performance from Johny...
..but guess what, sometimes a champion can win without winning.
GSP took the strap that day, but in rewatching the fight over a dozen times since its happening over 5 years ago, I still don't know how you could give GSP the win in what still seems to be a serious beatdown and legacy altering performance from the Frenchman.
GSP is still an absolute legend, but this was the absolute worst judging decision I have ever witnessed (due in part to the scope of the championship title).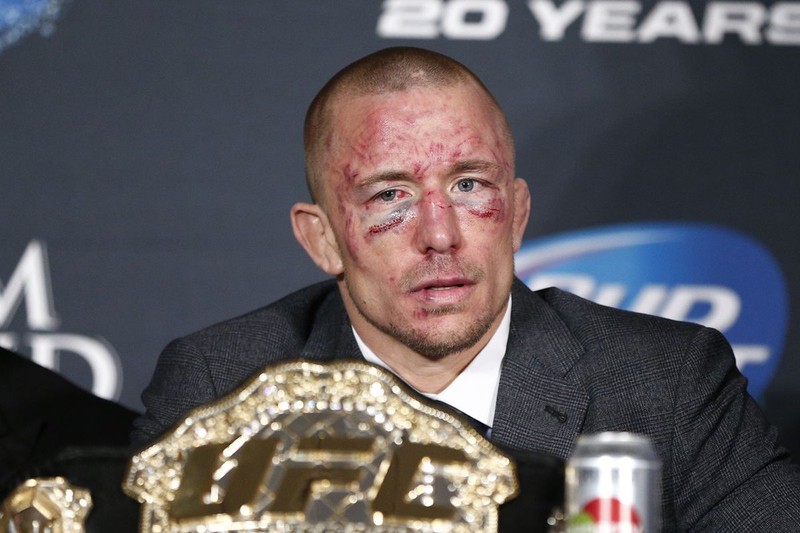 Did you see this fight? How did you score it?