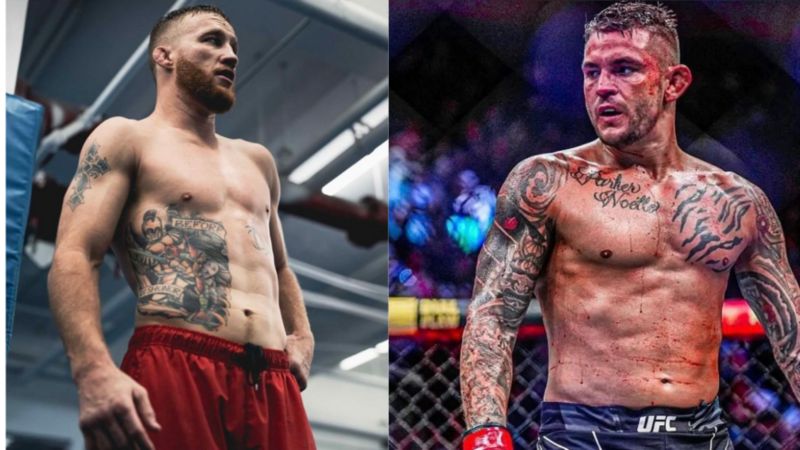 Dana White has revealed details about the upcoming UFC 291 event, which will be headlined by Dustin Poirier vs. Justin Gage, fighting for the title of "Baddest Mother F**ker."
In April 2018, Poirier and Gagey squared off in the main event of UFC on FOX 29. 'The Diamond' walked away with a fourth-round knockout, but both fighters earned respect in one of the year's best fights.
Five years later, the UFC superstars will meet again when the promotion travels to Salt Lake City, Utah, for UFC 291 on July 29. There will be added stakes as Poirier and Gagey fight for the BMF title, which hasn't been contested since Jorge Masvidal defeated Nate Diaz in November 2019.
However, the main stake in winning the main event of UFC 291 is the chance to fight for the lightweight title. Poirier is number two in the rankings behind only Charles Oliviera and Gagey is in third place.
Poirier fought for the last time in November 2022, defeating Michael Chandler by third-round submission. Gagey, meanwhile, is coming off a close majority win against Rafael Fizziev in one of the best fights of 2023. Given the fighters' backgrounds and the high stakes, it's nearly impossible for the UFC 291 main event to be a disappointment.