It might seem a bit odd to say, but I felt validated as CM Punk embarrassed himself in the octagon against Mickey Gall back in 2016. I had been against the idea of him fighting in the UFC since it was announced in 2014 and there are a few reasons why.
Skipping the Queue
We all know that celebrities are treated differently to the rest of us mere mortals on Earth. Preferential treatment isn't anything new, but I found it a massive shame that the UFC would allow someone to join the organisation without having any previous fight history.
I've been a fan of MMA for many years and something that has been clear to me from the start is the amount of sacrifice these fighters make in order to follow their dream of being a professional. Just take a look at the fighters who have made an appearance on The Ultimate Fighter over the years. These shows are full of guys who have given up regular lives and have at times had to live away from their families just to get a shot of entering the UFC.
Many of them have fought countless fights within smaller organisations to tiny crowds and little pay. They train in local gyms full of working-class coaches and peers and give everything they've got to years of training and diet dedication. This isn't something that comes easily to these guys. You can see it on their faces when they are eliminated from the show. It's all they've ever wanted.
The fact that CM Punk was given a multi-fight contract without having to do any of this is frankly insulting to the sport in general and also to the fighters who have been grinding for years. This is a man who has proven nothing in combat sports. I had a feeling that he would be less than useless inside the octagon and that proved to be the case when Mickey Gall easily disposed of him. Make no mistake, Gall is a talented fighter, but he himself isn't in anyone's top 10s. I would put a lot of money on the fact that the majority of fighters who haven't even made it to the UFC would put CM Punk to sleep without breaking a sweat.
To make things worse, but compounding my initial thoughts, CM Punk was scheduled to fight again. Why the UFC decided to allow this is a mystery to me. Even if his name brings in a few extra PPV buys, was anyone really interested after his first whooping? Mike Jackson was to be his next opponent, someone who also lost to Mickey Gall. Now it made sense; let's try to make things as easy as possible for CM Punk. And what do you know, he got absolutely smashed again without any effort on Jackson's behalf. In fact, Dana White was furious after the fight because Jackson was simply toying with CM Punk when he could have finished it at any time he wanted.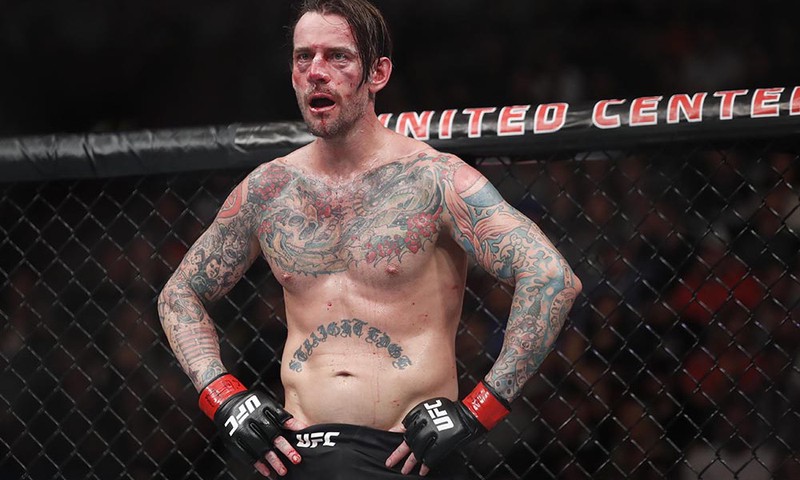 Tainting the Brand
MMA and the UFC, in particular, have fought hard for many years to gain respect for the sport. Long gone are the days of people thinking this is a joke organisation full of mindless violence. Rule changes and the influence of time have finally allowed the sport to be unbanned in many states and the organisation is stacked with talent.
Back when I first started watching UFC it was a lot less technical. MMA back then was actually more about the clash of two styles. For example, you'd have a kickboxer fighting a wrestler. It wasn't so much about having a good all-around game which is what's required these days even though fighters have their specialities. The majority of professionals back then, as good as they were, wouldn't stand a chance against the modern MMA fighter.
The only reason to promote someone like CM Punk to the UFC is a cash grab. Sales would have been up as people around the world tuned in to see how this fake wrestler does against a real martial artist. However, I really don't see the point. There are only two outcomes I can foresee for this kind of behaviour and neither of them is particularly good for the sport.
CM Punk wins and the world now thinks MMA is a joke because anyone can do it. This was also apparent before the fight when a multitude of fake wrestlers started calling people out on Twitter.
CM Punk gets smashed and the organisation looks stupid for adding him to the roster. Long-term fighters also question why someone of such low quality is being paid to fight while they're grinding away for very little reward.
An Alternative Option
What I would have preferred to see if CM Punk was serious about wanting to become an MMA fighter is for him to go away and fight in a small organisation first. There are multiple benefits to this. Firstly, it would give him a chance to prove his ability before stepping on to the largest MMA stage in the world. Secondly, it would provide a smaller organisation with the chance to promote a celebrity name and increase their exposure and revenue.
If it didn't work out then CM Punk wouldn't have ever had the chance to embarrass himself in the UFC and a smaller organisation would have made some extra cash from his name.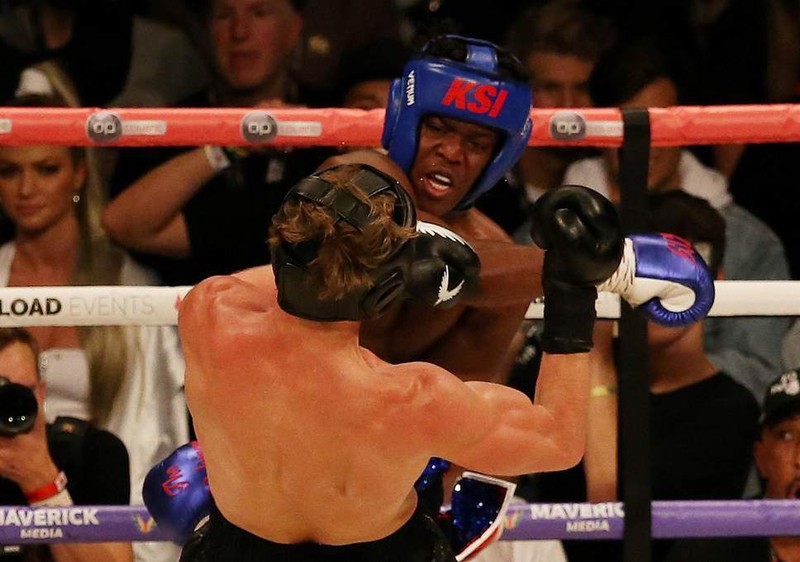 The Future of MMA
MMA is in a great place at the moment. Fight cards are stacked from top to bottom and the skill level now seen in the UFC is increasing all the time. My hope is that Dana and the UFC have learned from the CM Punk experiment and stop trying to force broken PPV records by adding celebrity names to the fight cards with no valid basis. If not, we might end up with Usain Bolt in the octagon after he's given up on his newly found football career. No thanks.
Something that worried me recently was the aftermath of the Logan Paul vs KSI boxing match. If you watched this fight you'll know that it was a complete joke. There was no quality there at all. Yet, after the fight, Logan Paul was calling out UFC fighters. There was even a popular YouTuber known as the True Geordie who had the nerve to suggest that Logan Paul would destroy Cris Cyborg. Are you kidding me? Someone get the shovel because she would bury him in the first round.