Overtime, I have noticed that very few professional fighters, whom I've come to admire and appreciate, have a college degree or managed to attain a high level of education.
Most professional fighters tend to scale through the basic high school education, before turning pro. (Its not like education or college degree has anything to do with success as a professional fighter though – I have to just put it out there)
Some other fighters may be unlucky educationally and are resigned to being school drop-outs. It really doesn't impact a fighter's game anyways.
Yet I feel I must reiterate that as a professional fighter, your degree means hogwash, when you enter the fighting ring.
This is because, if you've got a doctorate degree, and you have no fight skills….your sorry ass is gon' get whooped….its that simple.
Anyway, in my "Today I Remember" series, I will feature Shane Carwin, who is one of the few professional fighters and possibly the rarest Mixed Martial Artists who happens to be a graduate.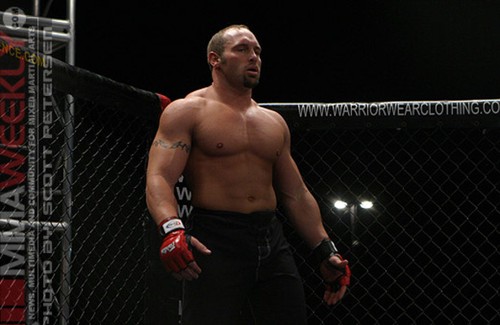 Shane Carwin attained a high level of education and graduated as a Mechanical Engineer, before choosing to beat people up for a living.
What actually fascinates me about this 44-year old American former MMA fighter, who turns a year older today, is the fact that he was a qualified Mechanical Engineer while chasing his MMA dreams.
Shane Carwin had developed his passion for wrestling when he was as little as 6 years old, and he fought all through school up to college level, where he won several wrestling championships and tournaments.
Having been raised by a single mum, Shane Carwin and his brothers were expected by their mum to become full graduates, by attaining high academic levels.

Fulfilling his mother's wishes, Carwin studied Mechanical engineering and graduated, however, his love for wrestling didn't wane at any point – and he kept fighting even after becoming an engineer.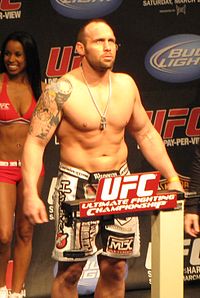 He later shifted his focus to the MMA and trained to become a pro. He started his MMA career with the WEC17 promotion, but eventually made his debut in the UFC in 2008.
In his debut fight against Christian Wellisch, he knocked out his opponent with just one punch, within 60 seconds of the first round.
The victory was a confirmation of Carwins strength at the time, and that smashing victory in only his debut fight, shot Shane Carwin to limelight.
After just 2 years of making his debut, he won the UFC Heavyweight Championship; howbeit, in an interim position.
Sadly though, in his eagerness to legitimize his claim to the Championship title as the undisputed champ, he battled against Brock Lesnar, but lost the match.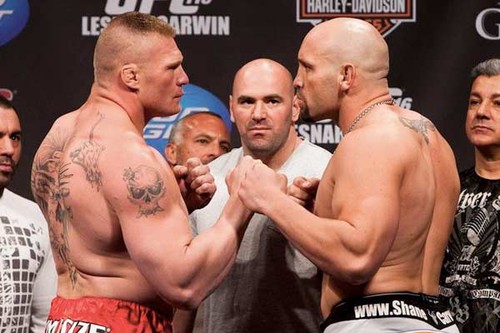 Injuries didn't help his career afterwards, as he was forced to retire from the UFC, but announced that he would come back to the MMA in 2016.
His intending return to the MMA didn't yield any fruition, as injuries kept him out of fighting, despite his attempts at rehabilitation and returning to the ring.
Of his 14 MMA fights, he had a sublime record of 12 straights wins before his loss to Brock Lesnar, which was also followed with another loss to Junior dos Santos.
As of today, Shane Carwin is a wrestling coach volunteer at North Colorado's University.
---
Do you follow the MMA and UFC? What do you think of Shane Carwin?