Henry Cejudo batters Marlon Moraes and becomes the UFC bantamweight champ!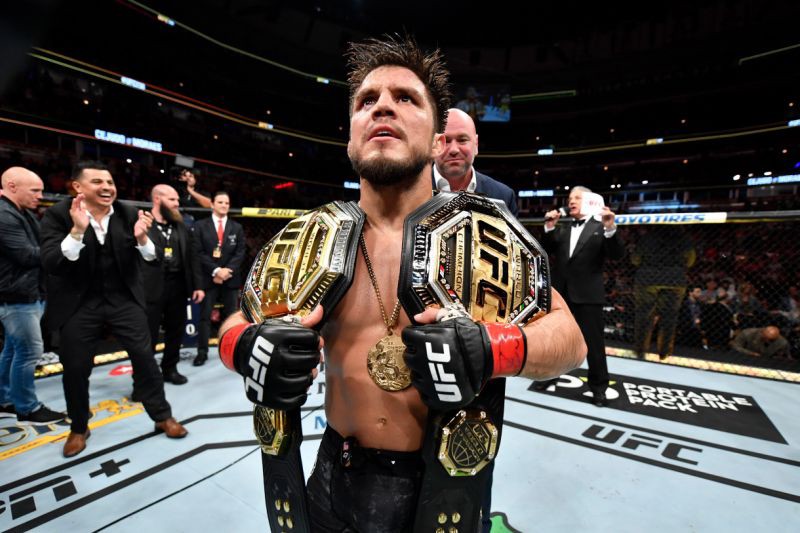 Is Henry Cejudo the greatest combat sports athlete of all time?
Well... he has a strong argument for this for sure - if we are talking straight accolades.
Henry is the 4th UFC fighter to have ever been called "Champ Champ" as he is now the flyweight and bantamweight champion of the world. His Olympic Gold gives his self proclaimed new nickname of Triple C!
It's not like Henry has had an easy route either, his last 3 fights really have been against some of the best ever. He closely beat Mighty Mouse, who many regard as the greatest UFC fighter ever, and who has the most title defenses of all time. DJ has yet to return to the UFC and rematch Henry as he now fights for ONE. He then beat TJ Dillashaw in under a minute, and now just destroyed and out classes Marlon Moraes.
His fight with Marlon was awesome, and an amazing comeback. Henry was getting hit hard in the first round and Marlon looked bigger, stronger, and powerful. Henry came back showing true heart and marched forwards applying pressure. He continuously landed massive shots, and would clinch Marlon up landing vicious knees, which led to a grounded Marlon with Henry almost choking him out, to then finish him with brutal ground and pound.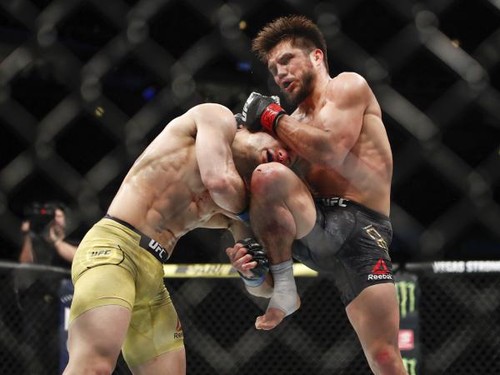 So, is Henry the Greatest?
As we all know, he has an Olympic gold medal. Sure, everyone jokes about this but it's one hell of an achievement and something he really is and should be proud of. No other UFC champ can say that, and it shows what an absolute warrior he is. To be at the top and dominate.
I think Henry gets some stick for being 'cringe' but he is living up to it and having fun. He is one hell of a fighter and I can't see him losing anytime soon. 2-3 more wins and if he defends both belts, I think that will have to put him as the UFC p4p GOAT.... do you?
Champ Champ Champ
Now, what do you think about Henry at 145? I think he is too small, BUT, if Frankie Edgar gets past Max Holloway, now that is a fight I can see happening. Imagine if Henry becomes the first UFC Triple Champ!?
Who would have thought we were saying this a year or 2 ago. I didn't think he would get past DJ, or TJ so respect to him. Remember, he destroyed an EPO using TJ too! A top fighter with a serious illegal advantage... I'm happy Henry destroyed him. So I do not doubt Henry anymore. However, I really can't see him fighting Max... that is a huge size difference, and Max is so long and tough. I can see him fighting Frankie though...
To add - Thinking about it, this was Henry's first BW title defence. He beat TJ Dillashaw and some could say that was winning the title - he beat the champ after all!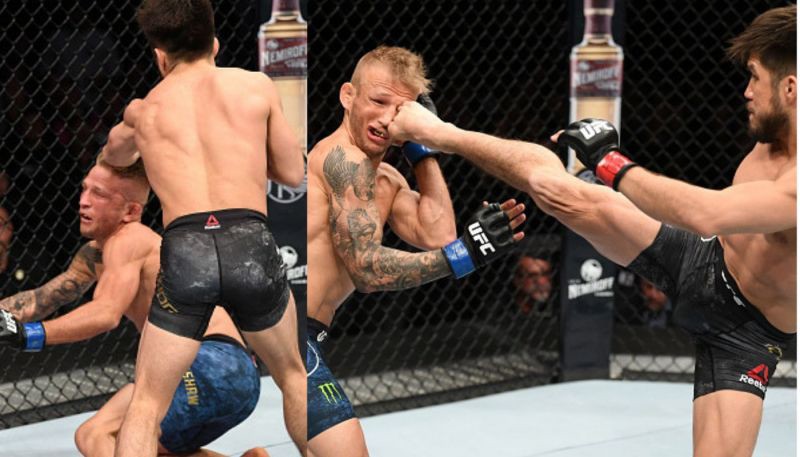 What do you think?

Fun Fact - Every single UFC belt has now been held by just 4 people.
Cejudo - FW and BW
McGregor - FTW and LW
GSP - WW and MW
DC - LHW and HW