So I just want to make this post to highlight some thoughts before we see the UFC welterweight title on the line.
Darren Till makes weight - 169lbs!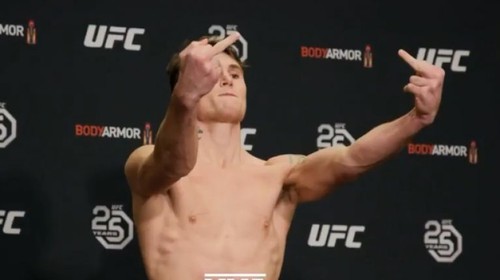 Till makes a statement and comes in under! 169 for the challenger! Good on you Till! Flipped off the haters after making championship weight!

Till has openly said that he may very well go to middleweight after this fight. If he wins he I hope he stays and defends! I don't like how flippant title holders are suggesting nowadays, but lets see what happens tonight first! I hope he defends his belt if he wins, he has shown he can make the weight now.

Not long to wait until the UFC welterweight title is on the line!
2. Why do the fans hate Tyron Woodley?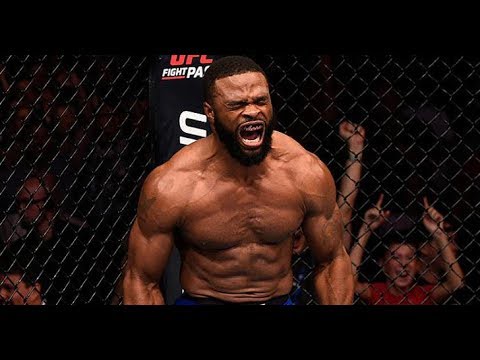 This is something I don't fully understand. Ok I know a while back Woodley really did start moaning and became quite annoying... But why does a US fighter get booed at home when they're fighting someone from overseas? Coming from England, I can tell you for a FACT there ain't no way we wouldn't be cheering for our home guy.
Woodley is one of the best, hes a monster! So talented, and coming back after surgery, to defend his belt for a 4th time.
Do you feel Tyron gets the respect he deserves? Do you feel he deserves respect? Give me your thoughts!
Also, what do you all think of Tyron Woodley weighing in initially at 171? I know he then removed his boxers and made the 170lbs championship weight, but originally the scale looked pretty close to 170... anyways I'm no eagle.. but maybe they are all racist! (to anyone who doesn't get that, it's a joke).
3. Nicco Montano Stripped of title!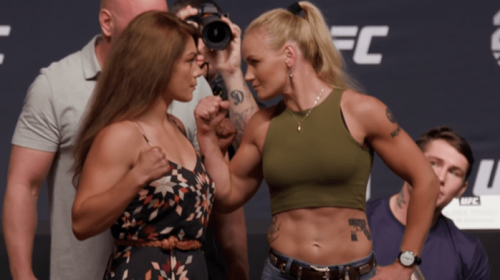 Nicco has been stripped of her belt! She withdrew from the fight against The Bullet due to a tough weight cut and being deemed unfit to continue by the commission. What is it with fighters getting stripped from injuries?! Tony Ferguson, Colby Covington, and now Nicco Montano!

If Nicco really has a medical condition and is medically unable to compete, then this is not fair. I can see the UFC want the new division to move on and also you gotta feel bad for Valentina too, shes been wanting this fight for ages!
The Bullet did suggest that Nicco was ducking her and didn't want it, and I know that Valentina felt this was going to happen! UFC - where is the backup! Give Valentina a fight! I'm sure she will get compensated.

What do you all think? Is Nicco ducking Valentina? Was Nicco rightfully/wrongfully stripped? Let me know!
ENJOY THE FIGHTS LADIES AND GENTS!