UFC are targeting a huge middleweight title showdown in October
Southern Hemisphere Australasian war! Let's go! This fight is looking like it will be headlined in Melbourne at UFC 243.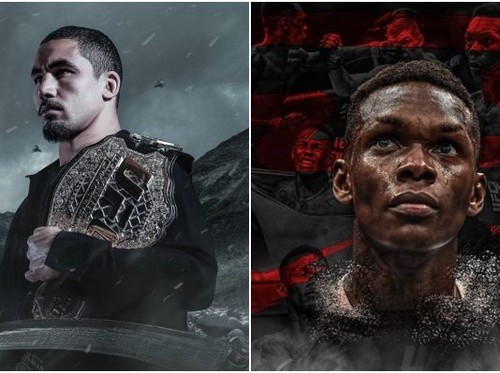 This is a VERY interesting fight, that is MASSIVE for the Australasian region. The biggest fight they have ever had, and their two biggest MMA stars go head to head!
We all know what these two are all about. Robert Whittaker is a super tough, super skilled, super durable killer! He is by far the best middleweight in my opinion. His two fights against Romero were crazy! Rob is the man! He is on an amazing 9 fight win streak with wins over Jacare, Brunson, Uriah Hall, and of course Romero (x2).
Rob's last loss was to Wonderboy back in 2014, when Rob was still at 170lbs and was only 23 years old. Some people forget that Rob is only 28 and Izzy is 29. That gets on to...

Isreal Adesanya probably has/had the most hype around him that anyone else in recent years. I say had as he has performed and lived up to it. The man is undefeated at 17-0! His fight against Brunson showed how he does against top contenders, and he finished him easily! Then his skillful fight with Silva showed another level to his game, but also left some doubting him. He then had an absolute WAR with Kelvin Gastelum, which was one of the best fights of the year for sure. This showed another level of his game again! What a performance. But, his test against Whittaker will be like nothing he has ever faced...
The Fight
I just can't see Rob losing. I think he is awesome. I think he will be too powerful, fast and conditioned. I'm basing this from the Gastelum fight. Now, I think Kelvin is awesome, but I do think Rob is a better version of him. Kelvin almost had Izzy finished a fair few times. I mean, Kelvin seriously put the beating on him! Izzy showed incredible heart and basically stopped Kelvin in the 5th.
I'm excited for this one, are you?
What are your thoughts, fight fans?!